Welcome to the world of impeccable Wedding event planning and design in the UK, where Wedding Chiefs takes center stage. As a leading wedding event planner, we bring a harmonious blend of creativity and expertise to curate extraordinary celebrations. From envisioning captivating themes to executing flawless logistics, our team transforms your dreams into reality. With a dedicated focus on every facet of your event, including wedding catering that tantalizes the taste buds, capturing every moment with captivating wedding photography, and ensuring seamless service with professional bar staff for hire, we orchestrate an experience that's second to none. Elevating your occasion, we go beyond ordinary with intricately crafted wedding jewelry and stunningly designed wedding stationary. Join us on a journey where every detail is meticulously woven into the fabric of an unforgettable event.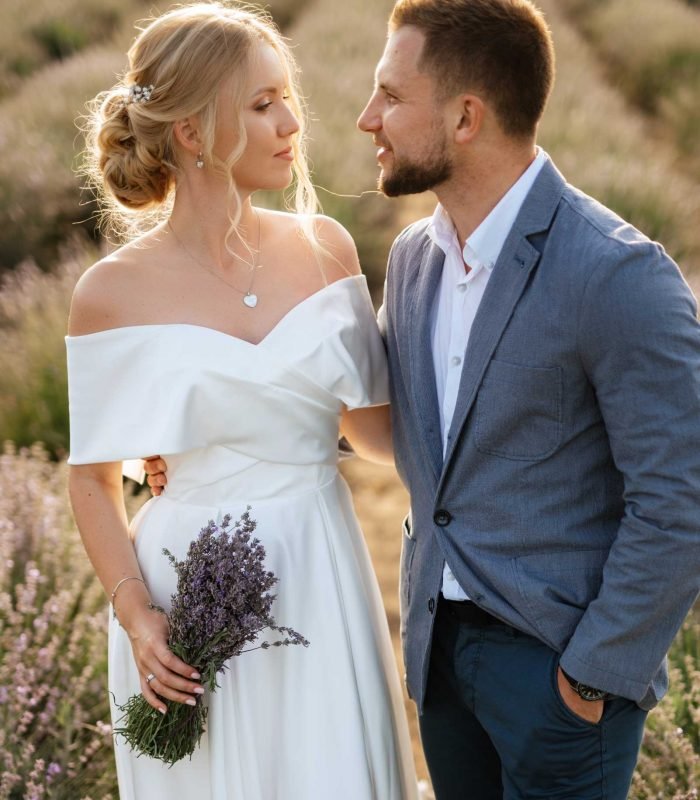 Manage Your Time, Budget And Resources With Our Professional And Experienced Wedding Event Planner
We at Wedding Chiefs believe that the guest and customer experience is crucial in wedding planning. We concentrate on creating that experience, and every choice we make during the planning stage is deliberate and affects it.
As our clients work with us to plan their weddings, we assist them in keeping that goal in mind. Whether you require full-service planning, partial planning, or coordination and administration of your online wedding, we offer various services to ensure you get what you need.
Get in touch with us to learn more.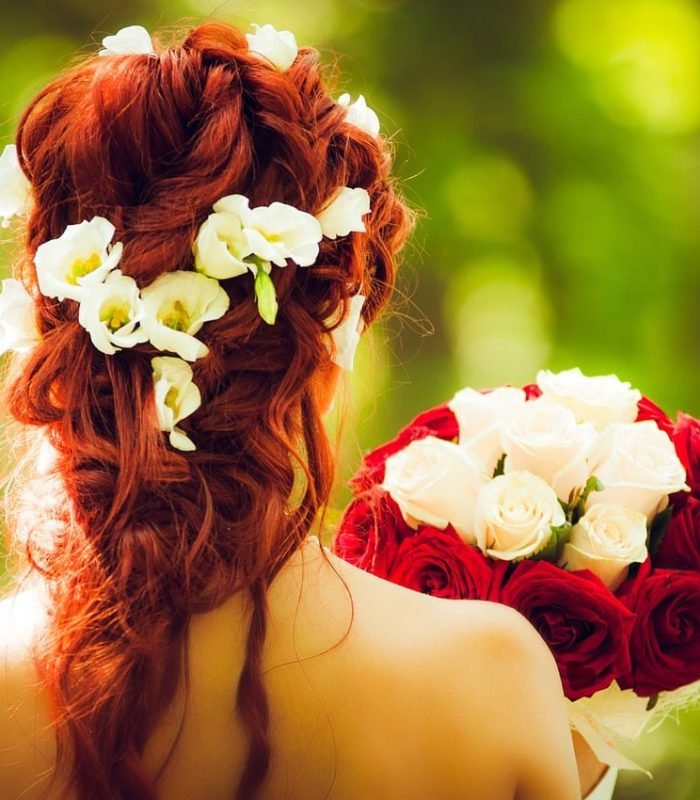 Benefits Of Hiring A Professional Wedding Event Planner
It can be difficult to plan your wedding in this hectic world full of work obligations.
Why enlist the help of a wedding planner to handle the difficult process on your behalf?
The reasons are plenty. From finding vendors to choosing locations and menus, wedding planners can help you go about every detail without hassle. More benefits include:
When organizing your wedding, you must attend to many minor details. Many of these may already be known to you, but many more probably aren't. By hiring a Wedding Event Planner, you can save time and concentrate on some of the most important details of your special day, including the wedding site. (You can get assistance with that from an online wedding planning.)
Since they specialise in wedding planning and do it for a living, they will know better which wedding planning tasks to complete first and in what order. You can avoid the time and hassle of deciding what to do and when to do it by hiring an event planner.
Make Your Vision A Reality
Perhaps you've always had an idea of what you want your wedding to look like. When you tell an event planner what you want, they can use their knowledge to make your idea a reality.
You could have imagined dancing the night away with your partner in a beautiful ballroom on a marble floor. However, you may be unsure of exactly how to present that impression and how to bring your thoughts to life. A professional event planner will use their skills in the field to assist in creating the style and feel you desire for your wedding.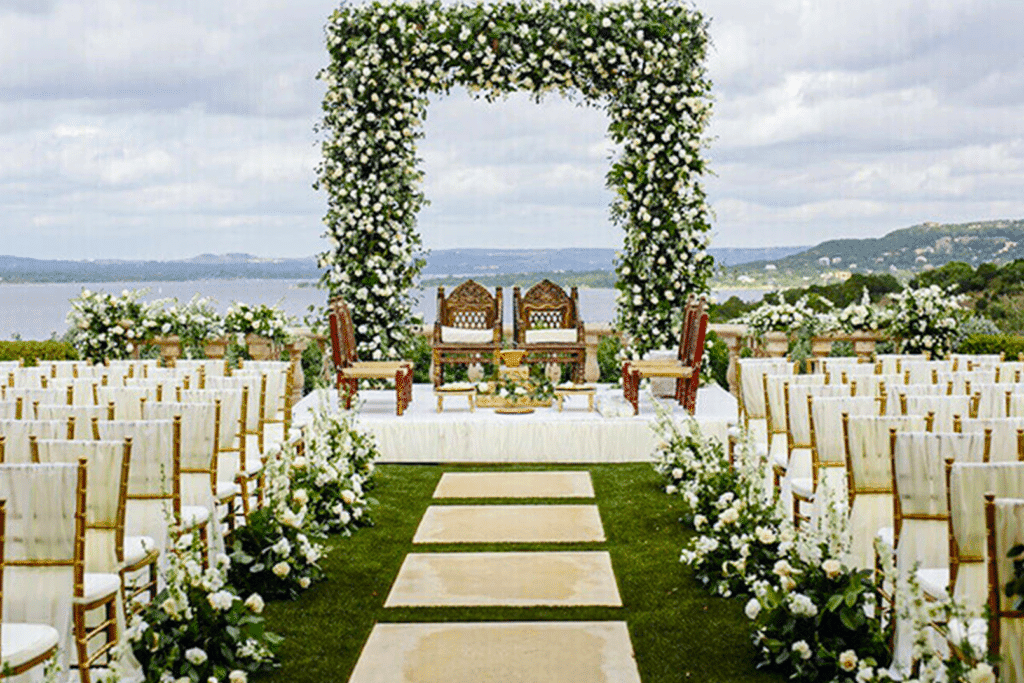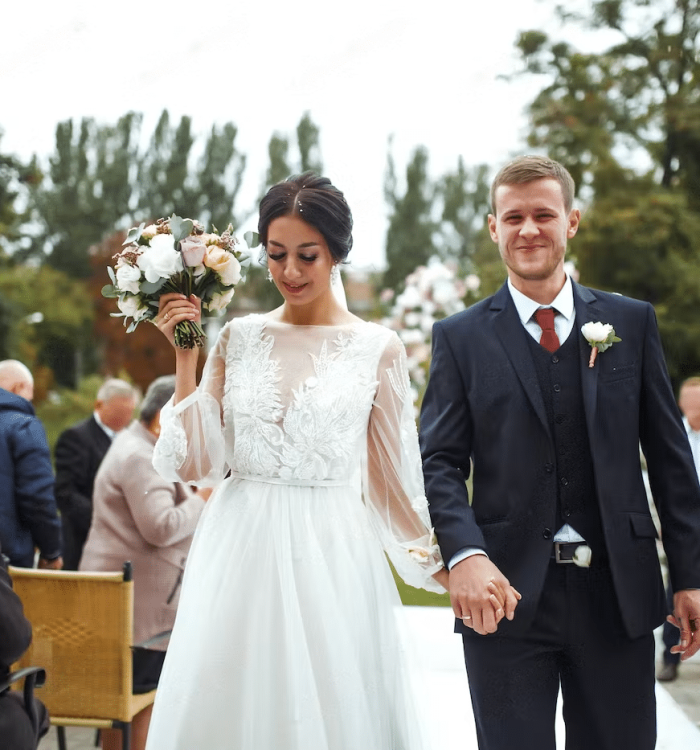 Fostered Relationships And Industry Knowledge
Event planners accumulate a network of verified business contacts over time, which they can use to their advantage when putting together the details of your wedding. Your event planner can find the ideal vendor for your wedding and get you a better deal than if you were to visit a vendor directly.
These vendors include florists, bakers, makeup artists, photographers, and bands. Since they've worked closely with these various vendors, such as florists, bakers, bands, and so forth, they understand the market better.
Due to their extensive industry knowledge, wedding planners can keep up with current trends and those that aren't. Even though you might have preferred silver flatware for your wedding, your event planner knows that gold would look better. You can get sound advice on what to do and when from a reputable wedding planner.
Event planners are organised and pay attention to detail. They know the greatest procedures for organising your ideal wedding thanks to their experience. They'll be able to plan your wedding in a way that will have the maximum effect on your guests. Everything will go smoothly if your wedding is well-organised, reducing stress.
The minor, insignificant elements make a tale so great when you read it. An event designer is aware that it's the minor touches that help your attendees understand your tale. Even when you don't consider it, subtle wedding elements can greatly impact you.
For instance, the seating arrangement you choose significantly impacts how much fun your guests have. You might not have thought of this, but your event planner will undoubtedly do so.
Every bride and groom wants everything about their wedding to be perfect. When you have an unlimited budget, it is possible to include all the elements you've always wanted, but most individuals have a fixed amount they intend to spend.
A professional event planner will help you stay within your budget. Because of their experience, they can allocate the proper sum of money to achieve the impact you're seeking. Additionally, as was already noted, your event planner will know people who can help you with a vendor deal, which should help you stay within your budget.
Planning your wedding should serve as preparation for everything marriage entails, including being creative, enjoyable, full of laughing, working together, and getting to know each other intimately.
This serves as the basis for our planning approach, so you can be sure it will be unforgettable.
Additionally, we won't just plan your wedding. We believe in fostering relationships with our clients. This is to say we will become your new best buddy along the journey!
At Wedding Chiefs, we will handle every aspect for you (including ones you wouldn't even consider!) and create the most unforgettable experience. To make your idea a reality, we work behind the scenes to blend our unique skill sets.
Our team take great satisfaction in their capacity to use both practical (project management and organisational) and creative skill sets to transform your idea into an occasion that you and your guests will remember.
Get in touch with us today to learn more.
Yes, we believe so. A wedding planner can help you save time, and time is money. An efficient planner increases your purchasing power by creating creative ways to stretch your wedding budget. They can assist you in creating a wedding budget and helping you stick to it, preventing impulsive purchases and splurging on unnecessary items.
Budgeting is the first and one of the most challenging steps. You'll need to know who is paying for what and whether anyone will give you a small cash boost. It can also be difficult to keep track of all the financial aspects of your wedding, especially if you aren't very skilled in numbers.
Wedding planners normally charge a management or service fee, typically determined following discussions with you and based on the scope of the work and the overall wedding budget. However, you will save money thanks to the exclusive discounts that our suppliers and merchants are providing to us.
You won't necessarily spend more than you had budgeted by hiring us.