The Benefits of Having Wedding Planning Books!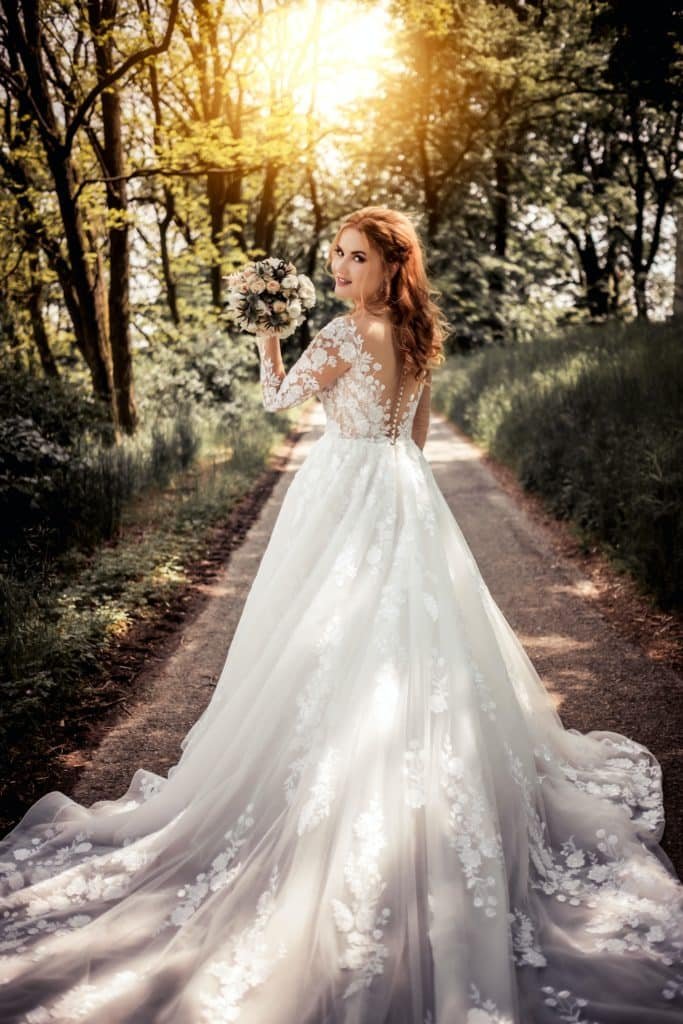 The Best Custom Wedding Planning Book To Help Schedule And Organise Your BIG Day
Planning a wedding can be a stressful process, as there are many details to consider and tasks to be completed. Some common stressors during wedding planning include:
Budget

: Managing the budget and sticking to it can be stressful, especially if you have certain expectations for your wedding.

Making decisions

: There are many decisions to be made during wedding planning, and it can be overwhelming to choose the right vendors, venue, and other details.

Time constraints

: There may be a time crunch to get everything done, which can add to the stress.

Family dynamics

: Dealing with family expectations and opinions can be stressful, especially if there are differing viewpoints on certain aspects of the wedding.

Balancing work and planning

: Trying to balance the demands of work and wedding planning can be challenging and add to the stress.
Overall, it's normal to feel stress during wedding planning, but there are ways to manage it.
Some tips for reducing stress include setting realistic goals, delegating tasks to others, and taking breaks to relax. It's also important to remember to enjoy the process and not get too caught up in the details.
But what about the private memories you wish to save in the future for yourself and your close family?
For keeping track of all the crucial details leading up to your special day, Wedding Chiefs' wedding planning journal is the ideal tool. Our wedding planning journal makes it easy for you to keep organised and on top of every detail by providing customisable to-do lists, budget tracking, and more.
Our book is also a joy to use and will make your wedding planning experience more joyful because of its lovely, simple design. Place your order now to start organising the wedding of your dreams!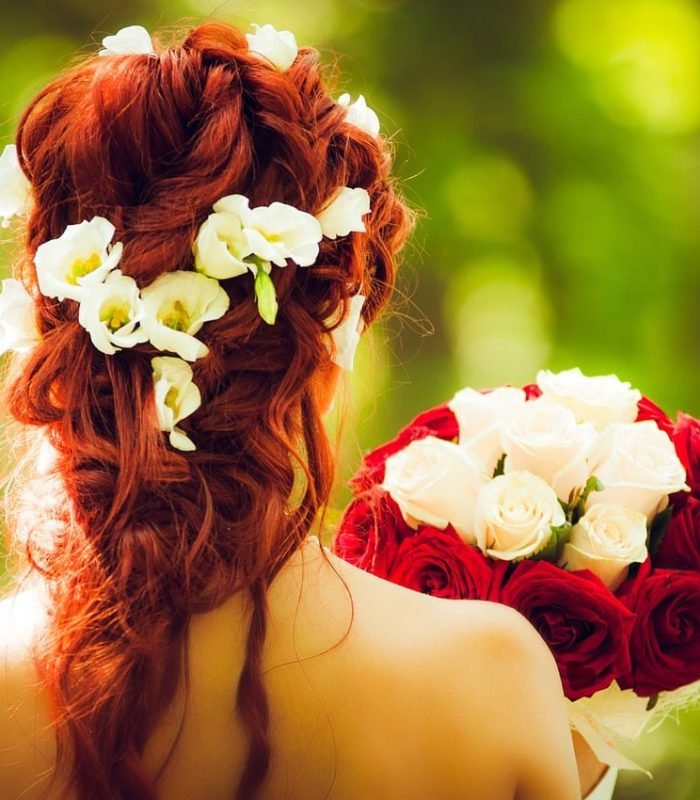 Advantages Of Keeping A Wedding Planning Book
A discrete method to keep track of your progress, create well-organised lists, and document crucial moments as they happen is to start a book for your wedding preparation.
The following are some additional benefits of keeping a wedding planning book: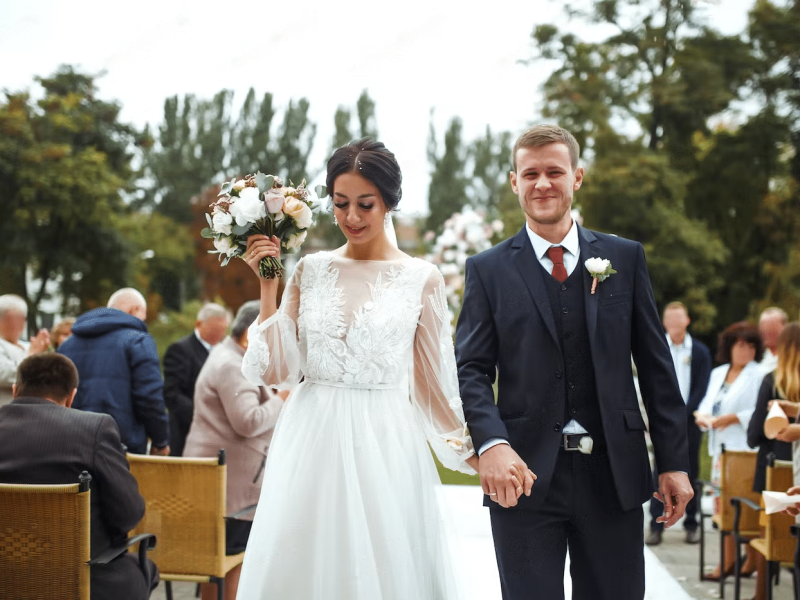 Time Management And Organisation Have Improved
You can stay organised and on top of all the activities you must complete before the big day by keeping a book for your wedding planning. It lets you track due dates, appointments, spending plans, and other significant wedding-related facts. It can assist you in avoiding last-minute tension and guarantee that everything goes according to plan.
Streamlining Communications With Partners and Vendors
When organising a wedding, communication is essential, and a wedding book can make the process easier. You can simply communicate information with partners and vendors, such as your venue, florist, and photographer if you have all your notes, contact information, and data in one location. It can ensure everyone is on the same page and pursuing the same objective.
Less Dependence On Memory
When you have a lot on your plate, it can be easy to miss crucial details throughout the stressful wedding planning process. You won't have to rely solely on your memory by keeping track of everything with a wedding planning book. If you have several points of contact, it might be extremely useful because you can refer back to your notes.
Enhanced Financial Management
Maintaining a tight budget during wedding planning is one of the hardest obstacles. A wedding planning journal can assist you in keeping track of your spending and managing your budget. Additionally, you can quickly avoid unplanned expenses that result from a lack of a well-organised tracking and planning system.
Personalisation And Customization
You can choose a wedding planning book that best suits your needs and preferences from various layouts and formats. Others are more simplified, with just a few key pages for recording the most crucial information. Some books are more thorough, featuring space for notes, contact information, and budget tracking. Whatever your requirements, there is a wedding planning book out there for you.
A Reminder Of Your Special Day In AKeepsake
A wedding planning book can be a memento of your big day in addition to aiding in the planning of your nuptials. You can document significant occasions and recollections, like your engagement tale, favourite quotations, and any other information you wish to keep in mind. Reflecting on your wedding day and the preparations that went into it can be a poignant and meaningful way to do so.
A Practical Resource For Future Reference
Finally, a book on wedding preparation might be a useful resource for future use. For various reasons, including preparing your taxes or organising your first-anniversary celebration, you may still need to reflect on your notes and budget information after your wedding. With this info at your fingertips, you'll be able to find the information you need more quickly and avoid any headaches.
At Wedding Chiefs, we recognise that organising a wedding can be difficult and stressful. To help you keep organised and on top of all the duties and details leading up to your big day, we provide a high-quality wedding planning book.
The wedding planning book we offer is made to make the planning process easier and more enjoyable for you. There is plenty of space for notes, contact information, and other details you want to remember. It includes everything you need to keep track of deadlines, appointments, budgets, and more.
The Wedding Planning Book is functional and useful, but it's also beautiful and customisable. You can choose from multiple cover designs and personalise them with your name and wedding date.
Contact us today to take the first step towards a stress-free and unforgettable wedding day. Start planning your dream wedding today by using our comprehensive and customisable wedding planning book.
Numerous couples planning smallaIt should come as no surprise that wedding venues are the first service that most couples choose to reserve. Once you've discovered your ideal wedding location, it can occasionally be sold out for dates 18 or 24 months in advance, so it's crucial to book quickly. weddings find that hiring a wedding planner is well worth the cost due to the many advantages of doing so. Wedding planners assist with all the ideas that are circling through your head, in addition to having extensive industry experience.
For a wedding planner, experts advise allocating 5–10% of the overall wedding budget. Beyond being convenient, having a wedding planner ultimately saves couples time and money while giving them peace of mind on their big day.
Over half of couples increase their budgets while preparing, and 74% end up going over budget. The typical couple underestimates their wedding expenses by 45%. According to a survey by 2021 Brides and Investopedia, a wedding's typical budget is roughly $20,000.