Top 5 Benefits Of Hiring A Wedding Planner During Christmas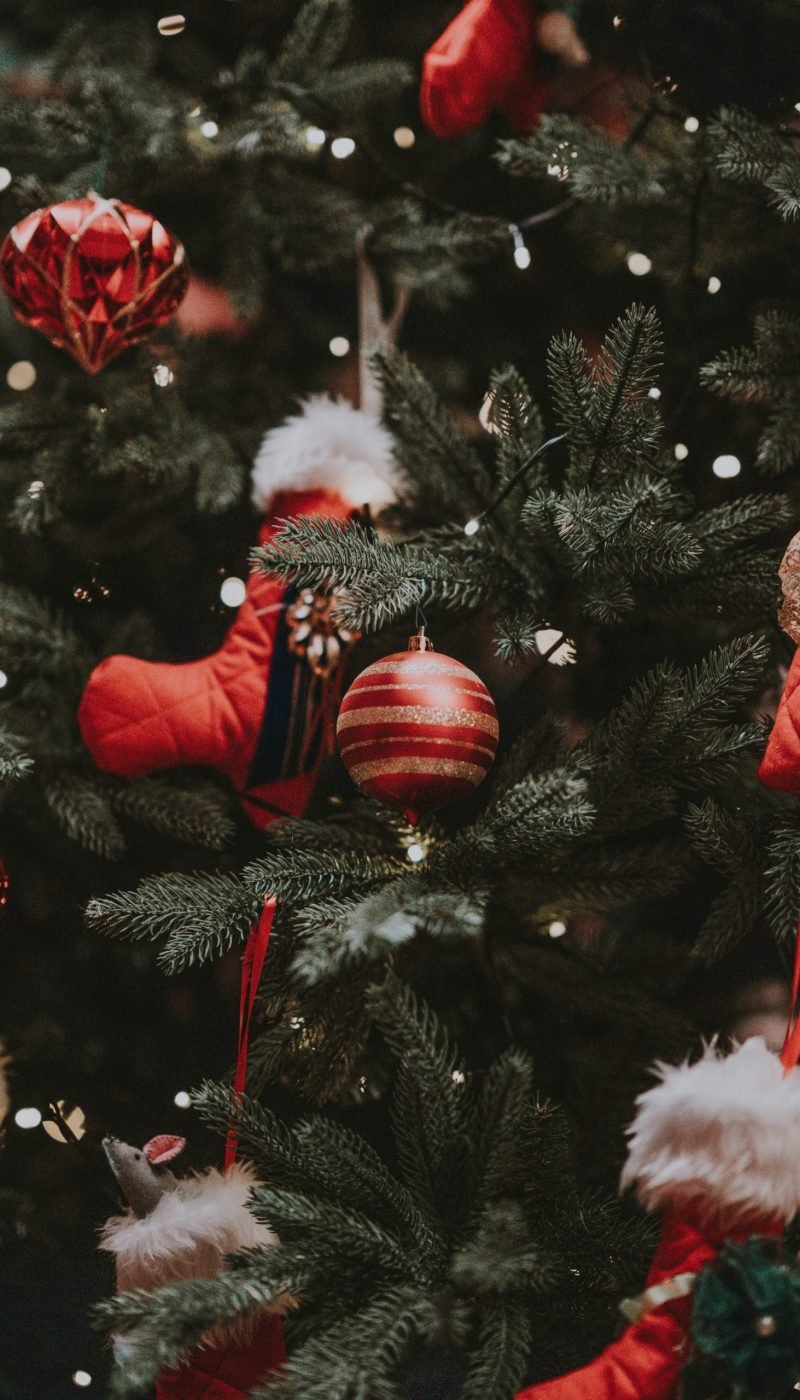 Plan A Christmas Wedding Stress-Free With Our Professional And Unique Christmas Wedding Planner
A Christmas wedding planner is a professional who specialises in helping couples plan and executes a wedding that takes place around the Christmas holiday. The planner would be responsible for helping the couple with tasks such as finding a venue, coordinating vendors, managing the budget, and ensuring that all wedding details are taken care of.
They would also be able to help the couple incorporate festive elements into their weddings, such as holiday decor, music, and food. The planner would work with the couple to ensure their Christmas wedding is memorable and stress-free.
Whether you and your partner are overworked, feel overwhelmed by the number of decisions you must make, or think a professional can sort through the options better than you can, hiring a Christmas wedding planner can make the process much smoother and more enjoyable.
We at Wedding Chiefs provide highly customised planning with meticulous attention to detail. We work closely with each couple to ensure their wedding day exceeds all expectations and is everything they had imagined. We have years of expertise and education in this profession.
To find out how we can help you on your special day, call us right now.
Tips For Creating Christmas Wedding Planner
Planning a wedding around the Christmas holiday can be a festive and memorable occasion. Here are a few tips to help you plan a successful holiday wedding:
Choose a festive theme

: Incorporate holiday elements into your wedding themes, such as red and green colours, pinecones, and mistletoe.

Send out save-the-dates early

: With the holiday season being a busy time for many people, it's important to give your guests plenty of notice so they can make arrangements to attend your wedding.

Plan for potential weather issues: If you're planning an outdoor wedding, make sure to have a backup plan in case of inclement weather.
Consider your attire

: If you want a traditional holiday look, consider having the wedding party wear red and green or incorporating winter elements such as fur wraps or hats.

Think about the reception

: Plan a festive reception, such as a hot cocoa bar or a Christmas cookie decorating station. Consider having a holiday movie screening or a festive photo booth.

Incorporate holiday traditions

: Consider incorporating traditional holiday elements into your wedding ceremonies, such as a Christmas tree or carolers.
I hope these tips help as you plan your holiday wedding! If you have any other questions, feel free to contact us!
Why You Should Hire Our Christmas Wedding Planner
Working with a wedding planner is a wise decision for any couple. By reading the top reasons to hire a wedding planner, you'll discover how they can help you save time, money, and stress on your big day.
Their Expertise Lies In Wedding Planning
There is no limit to how long it can take to plan a wedding, depending on its logistics and complexity. It might seem like you have a year to prepare, but how can you balance your job and social obligations while also preparing?
The locations for your wedding day photography or the altar flowers you want might be challenging to schedule due to your busy schedule. Before making important decisions, our wedding planner ensures they have your consent.
Your Planning And Budgeting Will Be Aided By Us
Most engaged couples report that staying within budget is the most challenging part of wedding planning.
Planning a wedding involves a lot of details and expenses, which wedding planners are familiar with. It may be difficult for couples to understand how to spend their spending because they have strict spending limits.
A few things planners appreciate about managing the budget are dividing it by vendor category, identifying which vendors fulfil the budget and vision, prioritising the correct vendors, and tracking expenditures.
Due to their established relationships with many industry suppliers, our Christmas wedding planners can negotiate discounts you wouldn't be aware of.
Additionally, we will provide you with a realistic yet flexible schedule, keep you on schedule, and cross things off your to-do list.
You Have Our Unwavering Support
As well as planning, wedding planners act as your confidant, designer, bookkeeper, scheduler, stylist, friend, and friend. Weddings are celebrations that involve more than just two families.
Consequently, you're likely to receive a variety of opinions. That's a great reason why we recommend working with a personalised wedding planner. We'll help you sort through all the opinions and help you decide what's right for you.
Take Advantage Of Our Expertise And Experience
Having organised multiple weddings in the past, our Christmas wedding planners are experienced in all aspects of wedding planning.
By suggesting the right vendors that fit your budget and vision and by recommending the right questions to ask before signing contracts, we will help you to avoid any mistakes you might not be aware of making.
You must know how much time to set aside for preparation, build in buffers when delays can't be avoided, suggest the appropriate time for speeches, and handle any fires on your big day.
Your planner will be able to advise you on whether and when to bring in vendors during the planning process to ensure that you secure suppliers that you adore while also securing them logistically.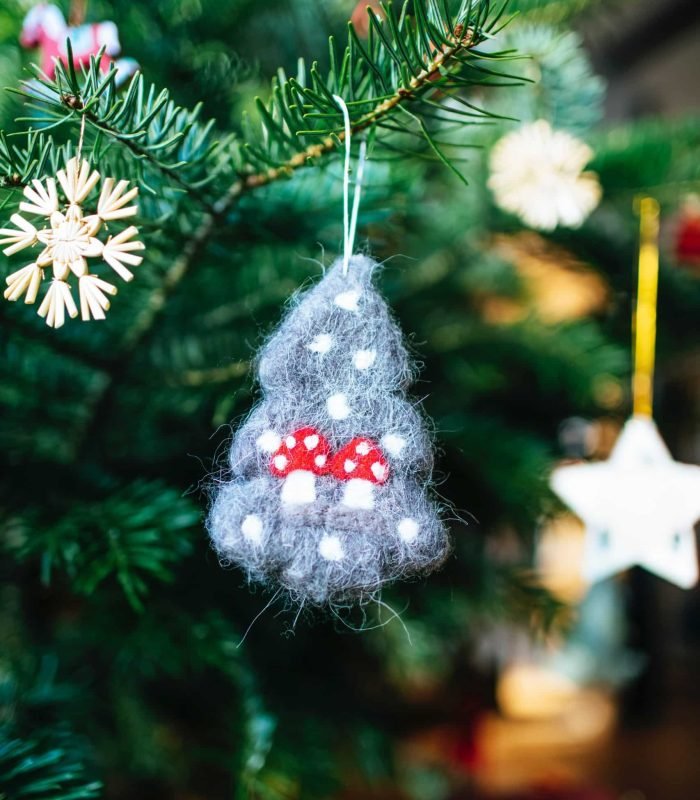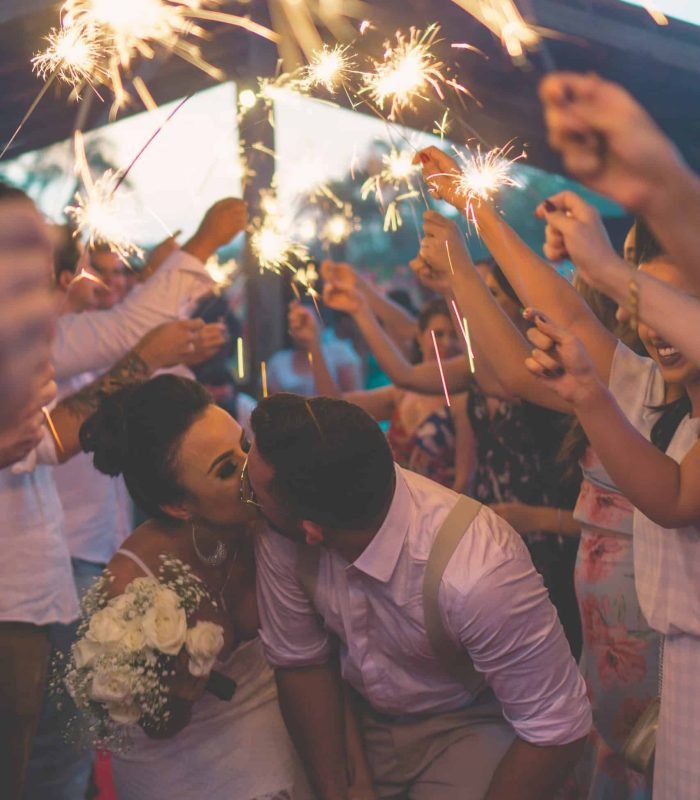 Vendors Have One Point Of Contact
You can count on our wedding planners to make sure your providers can do their best work, which is a perk often overlooked.
How can you participate in scheduled design meetings if your vendors can't reach you?
In these situations, we are always your best bet since we're your primary point of contact with all your vendors. Since wedding preparation takes up to a year or more, vendors may forget details such as the charger plate design you want, the flower pedestal you choose, or the signature cocktail you want.
A wedding planner can help you answer vendor inquiries and keep the planning moving. Good communication is crucial to any event, and since wedding planners are notoriously meticulous, they'll ensure that nothing is overlooked during the planning process. In an emergency, your planner will remain in constant contact with your providers if you need to scale back your wedding or postpone it.
After you become engaged, it might seem daunting to plan your Christmas wedding. You may not understand everything involved in the planning process.
A wedding is a big step for most people, and suddenly we need to know everything about it. Choosing the most crucial elements and making selections can be a challenge.
We can create a stunning wedding design that uniquely reflects your vision by working with our seasoned and dependable wedding planning and styling experts at Wedding Chiefs.
We tailor our personalised wedding services to fit your vision and create a unique Christmas experience.
We offer wedding planning and style services to help you celebrate your wedding. Get in touch with us today.
Most of your wedding-related selections will be influenced by your budget. Therefore, this should be one of your top priorities. Ask family members who plan to contribute how much they feel comfortable spending.
Budgeting is the first and one of the most challenging steps. You'll need to know who is paying for what and whether your parents are giving you a small cash boost. It can also be difficult to keep track of all the financial aspects of your wedding, especially if you aren't very skilled in numbers.
Most of your wedding-related selections will be influenced by your budget. Therefore, this should be one of your top priorities. Ask family members who plan to contribute how much they feel comfortable spending.