Top 5 Benefits Of Hiring A Wedding Planner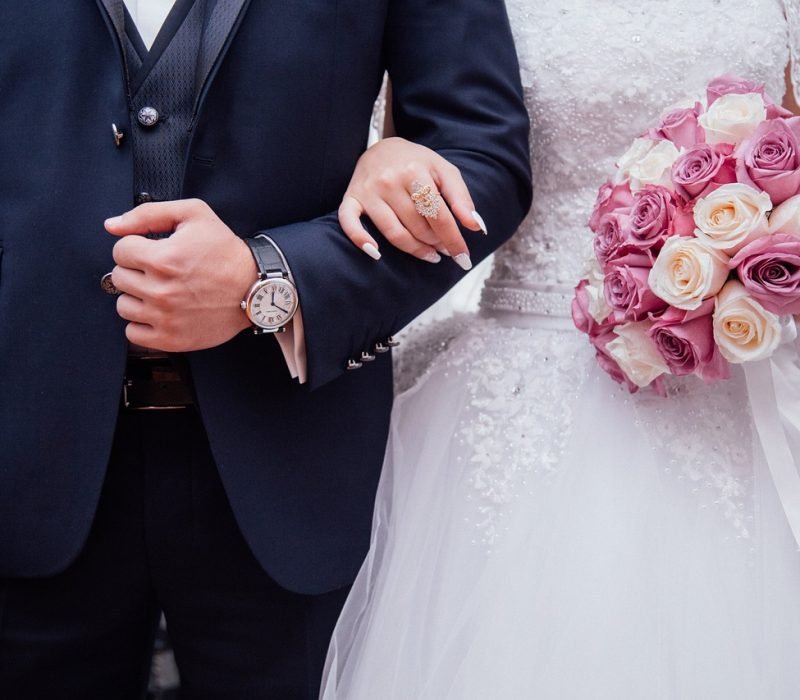 Plan The Logistics For The "Big Day" With Our Professional And Personalised Wedding Planner
Wedding planning requires a significant time investment. Couples frequently spend hours planning the specifics of their ceremony and reception, from hiring suppliers to selecting every piece of décor. Fortunately, the bride and groom don't have to shoulder that burden alone. 
Hiring a personalized wedding planner can make the process much simpler and more pleasurable, whether you and your partner are overburdened at work, feeling overwhelmed by the volume of selections you must make, or you believe a professional can sort through the alternatives better than you can. 
At Wedding Chiefs, we offer highly individualized preparation with exquisite attention to detail. With years of experience and education in this field, we work closely with each couple to ensure that their wedding day exceeds all expectations and is all they had hoped it would be.
Call us today to learn how we can assist you on your big day. 
Benefits Of Hiring Our Personalised Wedding Planner
The truth is that any couple should choose to work with a wedding planner. You'll learn they will help you save time, money, and stress while making your big day all you've ever wanted as you read the top reasons to employ a wedding planner.
They Are Experts In Wedding Planning
Depending on the logistics and intricacy of the big day, planning a wedding could take as long as 300 hours or even more. Considering that you probably have a year to plan, this might not seem like a long time, but how do you stay on top of preparing when you also have to keep up with your job and social obligations? 
You probably have a very busy schedule, so it could be challenging to fit in meetings to discuss the altar flowers you want or the potential locations for your wedding day photography. Our wedding planner will take these duties off your plate and ensure they have your consent before making important choices.
We Will Aid In Your Planning And Budgeting
According to about 50% of engaged couples, the most challenging part of wedding planning is staying within budget.
Wedding planners are knowledgeable about the business, including the expenses associated with the big day. Many couples have stringent spending limits that they must adhere to, and for them, understanding how to spend that limit may be a foreign idea. 
When managing the budget, planners take great delight in dividing it by vendor category, knowing which vendors fulfill the budget and vision, prioritizing the correct vendors, and tracking spending, to name just a few. 
Our personalized wedding planners can save you time and money by negotiating discounts you would not be aware of because they have established ties with many industry suppliers.
We will also ensure to keep you on schedule, cross things off your to-do list, and design a realistic yet flexible schedule for your wedding day.
Our Support For You Is Unwavering
Planning is not the only thing wedding planners do. They act as your confidant and serve as your counselor, designer, bookkeeper, scheduler, stylist, friend, and designer. Two families coming together to celebrate a wedding involves more than two individuals. 
There will likely be a variety of viewpoints offered to you as a result. One of the biggest advantages of working with our personalized wedding planner is that they'll help you handle those opinions and support you in making choices that are best for you and your fiancé.
Get Expertise And Experience
Our seasoned wedding planners have organized multiple weddings in the past, which means they know practically everything there is to know about wedding planning. 
We will help you avoid any mistakes you might not be aware of making, from suggesting the right vendors who fit your budget and vision to recommending the right questions to ask before signing contracts, knowing how much time to set aside for preparation, building in buffer times where delays are unavoidable, suggesting the ideal time for speeches, managing any fires on the big day, and much more. 
We have a solid understanding of when to bring in vendors during the planning process so that you secure suppliers you adore while also logistically securing vendors. And more than ever, you can count on your planner to advise you on organizing a secure wedding for your guests. 
One Point Of Contact For All Of Your Vendors
Our wedding planners ensure your providers can do their best work, a perk frequently neglected. 
What happens if your vendors cannot reach you or require you to attend the scheduled design meetings? 
As the primary point of contact for all of your vendors, we are always your best bet in these situations. Vendors could forget specifics like the charger plate design you desired, the flower pedestal you switched to, or the signature cocktails you decided upon because the wedding preparation takes a year or more.
Your vendors may rely on the wedding planner you have by your side to respond to inquiries and keep the planning moving. Any event requires good communication, and since wedding planners are notoriously meticulous, they'll make sure nothing is overlooked. If you ever need to scale back or postpone your wedding due to an emergency, you can count on your planner to stay in frequent contact with your providers.
Wedding planning might seem daunting in the beginning. You might not know where to start or understand everything involved after your engagement. That makes sense. 
Most of us have no idea how to arrange a wedding, but suddenly, we must know everything about it. Identifying the most crucial ideas and making selections could be challenging because you have so many ideas.
You can reduce stress by working with our seasoned and dependable wedding planning and styling experts at Wedding Chiefs. To construct a thorough plan of action and produce a stunning design that will realize your wedding vision, we'll discuss your ideas and objectives.
For a unique wedding experience, our personalized wedding services are designed specifically for you and your vision. 
Contact us and discover how we can assist you in celebrating your wedding by looking at our wedding planning and style services.
Numerous couples planning small weddings find that hiring a wedding planner is well worth the cost due to the many advantages of doing so. Wedding planners assist with all the ideas that are circling through your head, in addition to having extensive industry experience.
Our personalized wedding planners will help you reduce your expenses. They are experts in all things wedding-related on a tight budget. They can bargain with vendors to obtain the greatest possible pricing without sacrificing quality. They frequently receive trade discounts from businesses they have a solid relationship with.
Yes, we will help you send invitations. It is one of the wedding planner's duties, particularly while everyone else is busy. They could easily and very professionally send out your invitations.