Effective Ways To Save Your Time And Money On Your Big Day
Add Value And Elegance To Your Wedding Event With Our Professional Asian Wedding Planner
Getting married is a momentous event in every person's life; it doesn't matter who they are. Every couple values this day much, so the celebration must be treated and approached similarly.
Couples in the past had a harder time comprehending and appreciating the amount of work wedding planners had to do since they were unaware of how challenging this industry is and all the challenges we have to deal with. 
Given the social significance of weddings today and the abundance of information about these celebrations posted online and on social media, the bride and groom respect and value the planning and progression of a wedding because they are aware that, despite appearing to be a simple, lovely, and even glamorous job, wedding planning is a very complex task.
Only a specialist with years of expertise in this sector can ensure the greatest outcome; planning a wedding involves training, in-depth knowledge of the industry, and tremendous effort to ensure everything works out properly.
Relying on someone who can organize, manage, and plan every facet of a wedding while simultaneously in charge of creating and arranging it to your specifications and giving you constant advice is invaluable.
Every couple is unique; each has tastes, interests, and values. And for that reason, there are many distinct wedding fashions and, as a result, many various kinds of wedding planners. Finding the ideal professional for you will streamline the process and ensure that your wedding day is faultless, leaving you with just one responsibility: to be happy and take full advantage of your special day.
Planning a wedding with Wedding Chiefs involves teamwork. With your consent, we construct and develop wedding plans for our couples. We design a unique, custom celebration of your love using our knowledge, creativity, and distinct preferences. 
Our team will help you with every decision, problem, suggestion, and more. We put in a lot of time and effort to produce a faultless, stress-free Asian wedding for you.
Get in touch with us today to learn more about our services. 
Reasons To Hire Our Skilled Asian Wedding Planner
Weddings are not your typical type of event. You're not just organizing a special day; you're also starting a brand-new family and honoring a lifelong commitment. While keeping everyone together, you must also feed and amuse that new family. 
You can see where we're going with this: weddings are stressful, thrilling, entertaining, and expensive. Hiring a wedding planner for your special day is crucial, and we cannot emphasize this enough.
If you have ever been a guest at a wedding, you may have overheard vendors and coordinators discussing a timeline. Maintaining communication among those hired for the wedding is a key aspect of your wedding planner's work. A timeline detailing everyone's arrivals, from your hair and makeup professionals to your photographer, must be distributed days before your wedding. 
With your consent, we decide what is required and when for events like speeches, dances, and photos. Everything that needs to be announced is known to your DJ. We will ensure that your schedule keeps things moving on the big day.
We Will Resolve Any Problems
Sometimes, things don't always go as planned. We're ready to intervene in crisis management. We find quick providers, ensure your goods arrive on time, and ensure the floor layout matches your expectations. 
When there are misunderstandings or last-minute alterations before the big day, this is crucial. A wedding planner makes sure that every change is documented on paper.
We Ensure That You Appreciate Every Moment!
The value of buffer time is a key point we want to make. We have time for movement, heart-to-heart conversations, outfit changes, and getting something to eat within our deadlines and day-of coordination. Knowing what to do next or where to go might be chaotic without a coordinator. 
With a relative you haven't seen in a while, it can be simple to be sucked into a chat. When you sit down, you might have a chilly dish or miss out on all the delicious hors d'oeuvres. Make sure you have time to enjoy the particulars of your well-planned wedding as the wedding coordinator!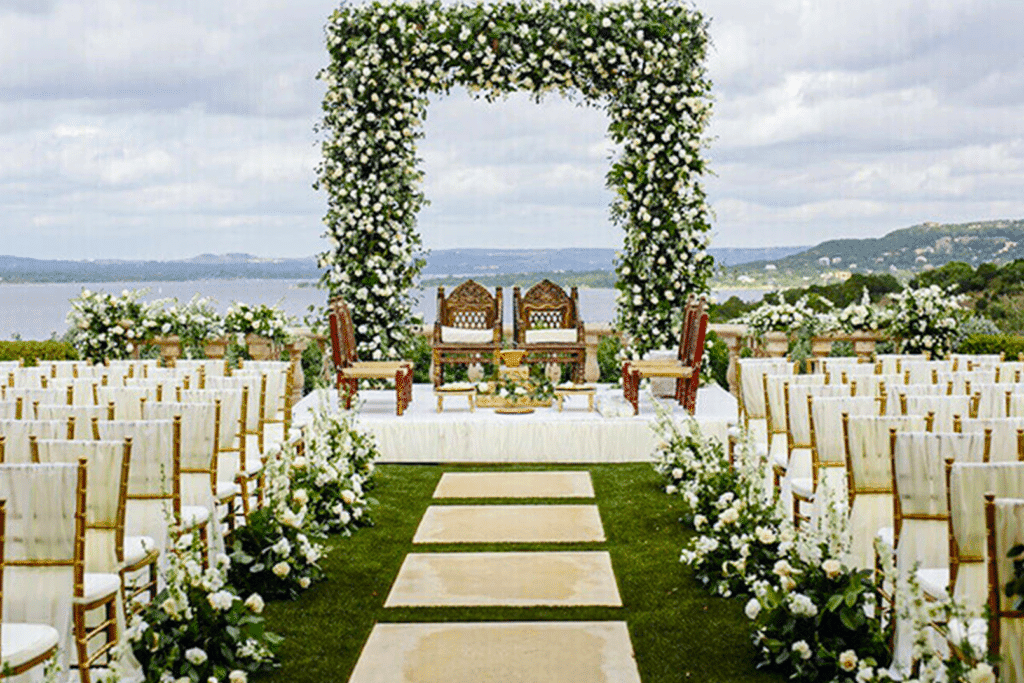 We Will Help You Set Up Your Budget
About 50% of engaged couples said that year's most difficult aspect of wedding planning was staying within budget.
Our wedding planner will ensure your funds are spent as efficiently as possible to realize your goal.
The connections in a planner's "little black book" will have been gathered throughout developing fruitful working relationships, giving them the advantage of knowing which suppliers would be most effective for your big day and the added benefit of securing discounts.
Nothing Will Be Overlooked
A wedding planner will constantly be considering "what if…?" and coming up with many answers regarding any part of your wedding. They take care of all the minor elements that people don't even consider for their weddings, including backup plans in case something goes wrong, and they'll make sure you have everything you need on your big day, down to the smallest detail, like an extra hairpin.
There is a lot to consider when it comes to weddings, but fortunately, wedding planners are available to take care of most of the planning for you.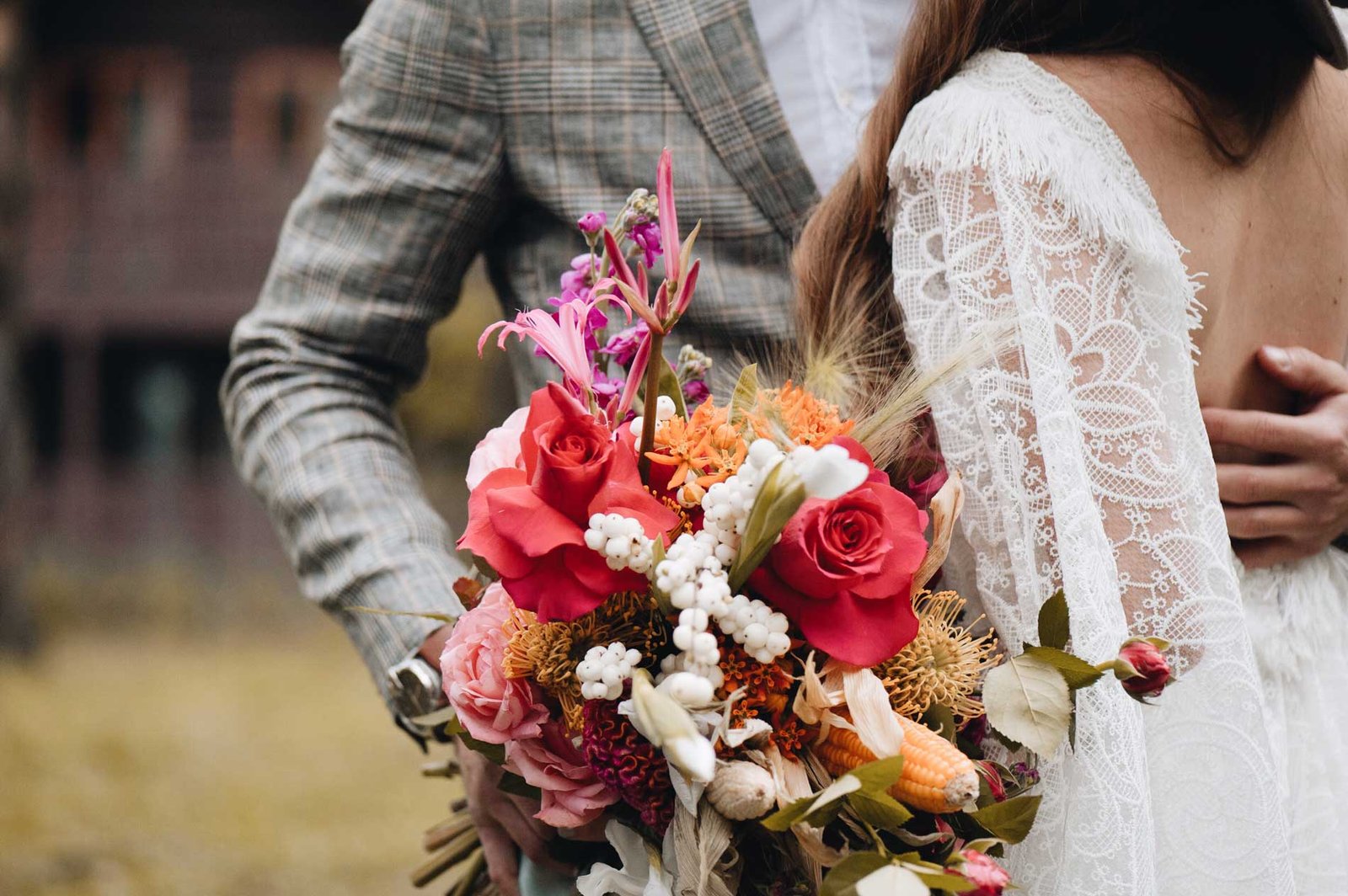 We Will Help You Host A Memorable Asian Wedding Event
The Asian wedding planner at Wedding Clients attempts to respectfully blend western and Asian customs and styles to create spectacular and distinctive events. 
Our full service means that we are in charge of planning every aspect of your big day, from reserving a venue and managing the guestlist to locating an Asian officiant and organizing memorable entertainment. 
Most of our clients choose us because they want to combine the excitement and color of a traditional Asian wedding celebration with the top-notch planning and service that only top-notch wedding planners can offer. 
To achieve our ultimate goal of creating a wonderful event for everyone in attendance, we offer Asian weddings that are distinctive to each couple we deal with. We customize every aspect of the day to the needs and preferences of our customers. Every wedding we plan can be as traditional and dignified or as contemporary and extravagant as our clients choose.
Get in touch with us right away.
Hiring our Asian wedding planner can relieve some of the stress you and your partner will experience on your special day. They take care of the day-of details and keep track of all the little things you might not necessarily think about, which enables your wedding to proceed steadily and without any stress!
Our Asian wedding planners are extremely well-organized. As a result, having a great eye for detail and being well-organized come first on our list of prerequisites. From the early stages of strategy to the post-event checklist, planners keep client timetables and budgets on track and ensure that every aspect runs well.
You can cut expenses by hiring a wedding coordinator. They are masters of wedding-related finances. When necessary, they are skilled at haggling with suppliers to obtain the greatest possible deal overall. They frequently receive trade discounts from businesses with which they have solid ties.