Unique Wedding Invitation That Will Make Your Guests Happy
Plan The Logistics For Your "Big Day" With Our Professional And Islamic Wedding Invitation Services
Islamic Wedding Invitations formally inform guests of the upcoming wedding and provide them with important details such as the date, time, and location of the ceremony and reception.
They also serve as a way for the couple to set the tone and theme for the wedding and make guests feel included and excited about the upcoming event, such as Islamic wedding invitations. Additionally, wedding invitations allow guests to RSVP, which helps the couple plan for the number of guests attending the wedding.
Islamic wedding invitations are no different from traditional wedding invitations. However, some key differences are specific to Islamic weddings.
Language

: Islamic wedding invitations are written in Arabic or a combination of both Arabic and English.

Religious phrases:

such as "In the name of Allah, the Most Gracious, the Most Merciful" or "Bismillah Al-Rahman Al-Rahim."

Dates

: Islamic wedding invitations also include the Hijri (Islamic lunar) date and the Gregorian date.

Islamic symbols

: They also include Islamic symbols such as the crescent moon and star, the symbol of Islam.

Wedding customs

: They also mention the customs, such as the Nikah ceremony, the Walima reception, and other events.

Dress code

: They also mention the dress code, such as traditional or formal attire.
Overall, Islamic wedding invitations are a way to invite guests to the wedding formally and to provide them with important information about the event while also incorporating cultural and religious elements specific to the Muslim faith.
At Wedding Chiefs, we work closely with each couple to ensure their wedding day exceeds all expectations and is everything they had imagined it would be. We have years of expertise and education in this profession. We are confident that we will do a great job for you.
Elements To Include In Your Wedding Invitations
There isn't much distinction between Islamic wedding invitations, formal, and informal wedding invitations. If your wedding is formal, you can select traditional Islamic wedding invites, which frequently have the script, foil accents, and a lot of shine.
However, if you want a more relaxed affair, you can select one of our rustic wedding invitations, which frequently have subdued hues, Barnwood designs, and straightforward typography.
The "who, when, where, and why" information about your wedding should be very obvious and simple to understand, regardless of how you style it.
Find out how to address wedding invitations and other details to include in your invitation in the sections below.
Your Islamic Wedding Invitation's host, sometimes referred to as the party bearing the costs, is honoured in the opening line of your invites.
The bride's parents traditionally foot the bill for the Islamic Wedding Invitation, but as times have changed, the bride, groom, or a combination of all three are now doing the same. The names are not required to be listed or under any official order. Everything depends on personal preference.
Include the names of the hosts (so guests know who to thank! ), the couples' names, specifics about the location and venue, and any post-ceremony plans you want your guests to be aware of in your wedding invitations.
Don't let the hostname portion of the Islamic Wedding Invitation invitation throw you off if your family isn't structured like other families. It's simple to make accommodations for circumstances like stepparents or when the bride's or groom's parents have passed away.
The Islamic Wedding Invitation bride's name usually appears before the groom's when the couple's names are listed on wedding invitations. The groom's first and last names are most frequently used, whereas the bride's first and middle names are most frequently used.
Naturally, everything depends on personal preference. It will depend on whether you choose formal or informal Islamic wedding invitations and how your names will be displayed. Sometimes it helps to be aware of the wedding stationery etiquette guidelines for Islamic wedding invitations, so you can confidently break them.
The Islamic Wedding Invitation ceremony information is the most significant component of your wedding invitations, after the names of the bride and groom. Ensure all pertinent details, like when, where, what day and time, are clear to your guests.
Keep the information on your invitation clear and straightforward. Add the time, date, place, and address. Specify the dress code if you want your guests to wear certain clothing.
Often, couples may include the day and time in formal invitations.
Some people will include the latitude and longitude of the Islamic Wedding Invitation ceremony venue as a tribute to modern GPS technology so visitors can put it into their mapping app.
Inform your visitors what will happen following the event. Establishing expectations for your reception and setting the mood is a fantastic approach.
It's a good idea to explicitly state whether there will be a cocktail hour or dance and supper here or to offer a link to your wedding website that contains all the details. You should also mention the address if the reception takes place at a different location.
Visitors first see your general layout when they open their wedding invitations. Including intriguing design elements in your invites is the fun part of producing them.
There are many different invitation designs to pick from, some of which are distinctive, like artistic, whimsical, and vintage. There are numerous customisation and personalisation choices available for wedding stationery from Shutterfly.
You can go for traditional components like monograms and symbols. On the card, borders and patterns can be used to create aesthetic interest. Give your guests access to engagement pictures before the wedding so they can appreciate them.
Last but not least, sentimental words and phrases like "getting married," "we do," "forever and always," and others from the list below add even more passion to your invitations.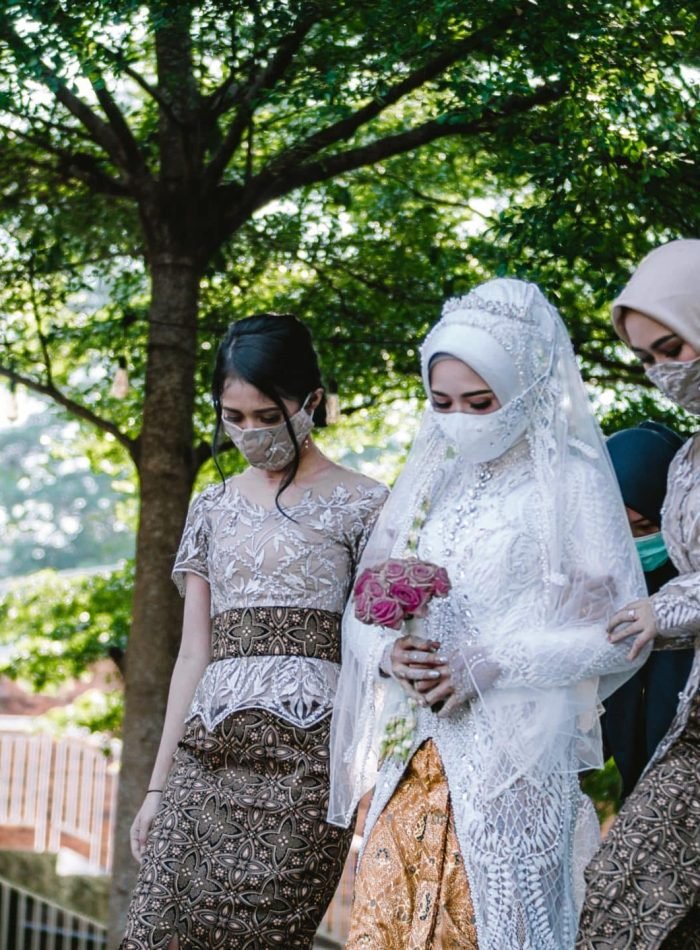 An invitation to a wedding could initially appear intimidating. Following your engagement, you might not know where to begin or what is involved. That is reasonable.
Most of us have no idea how to plan a wedding, but we are expected to be experts all of a sudden. You may find it difficult to select the most important ideas because you have so many.
Working with our skilled and trusted wedding invitation designers and styling specialists at Wedding Chiefs can let you relax. We'll discuss your thoughts and goals to create a complete action plan and a magnificent design that will fulfil your wedding vision.
Our bespoke wedding services are only for you and your vision if you want a special wedding experience.
Contact us to learn more about our wedding planning and styling services
and how we can help you celebrate your wedding.
Here are ideas of what you can include:
In the name of the Most Generous and Most Merciful Allah. Mister and Ms X, I respectfully request your presence.
In the name of Allah, Most Merciful, Most Generous. Mister and Ms X, I respectfully request your presence. In attendance during their son's nikah ceremony.
It is "Bismillahir Rahmanir Raheem" (bride)
The invitation's goal should be obvious. The honoree's name must be mentioned. Use only capital letters when writing the event's date and time. The full address and venue name are crucial.
There are many ways to go about this. For example, you can start the invitation with the following:
We have organised a dinner party for [Date], and you are cordially invited. It will be fantastic to have you here with us! We will throw a dinner party at our gorgeous house on [Date]. Your presence will be highly appreciated. Thank you.