Get Delicious And Customised Wedding Cakes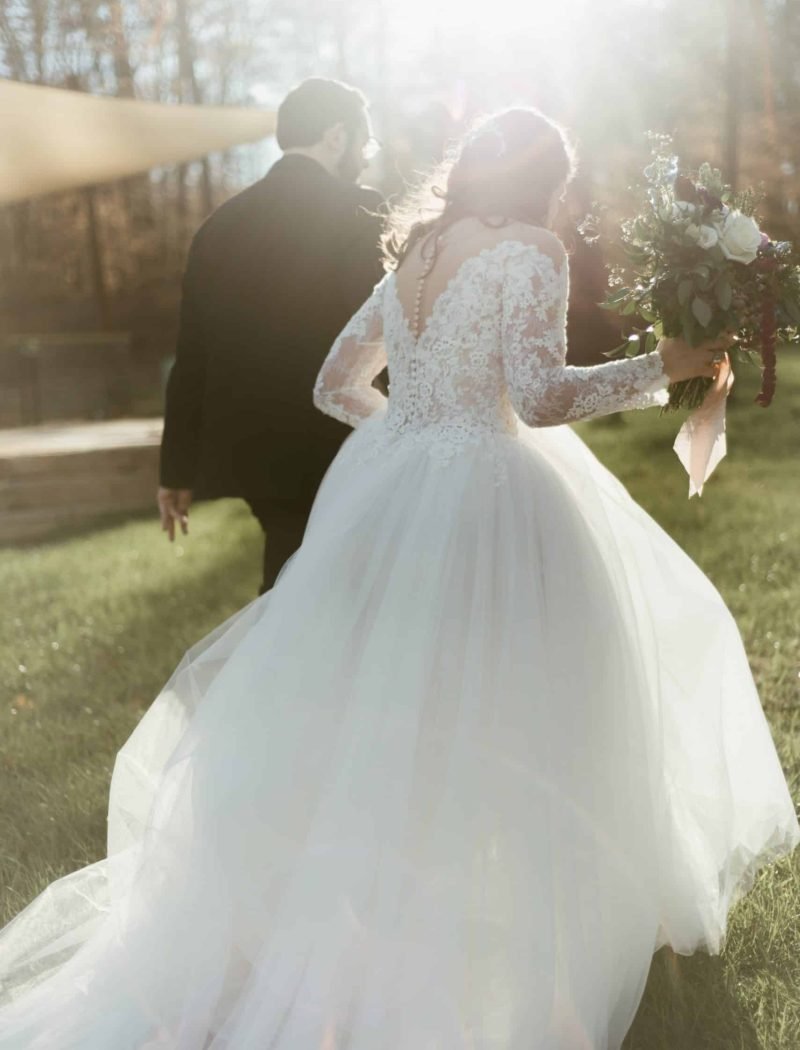 Make Your Big Day Special With Our Appetising And Elegant Rustic Wedding Cake
Rustic wedding cakes are popular country confections with guests lining up for a taste because they feature berries, blossoms, and other nature-inspired elements. Nowadays, couples are more inclined towards earthier-looking, subtly fashionable wedding cakes instead of conventional layers and fondant.
These simple desserts ooze with natural elements and woodland accents, including faux-bois icing patterns, creeping vines, twigs, and twine. Sounds incredibly enticing, no?
We are the perfect choice if you're searching for a contemporary or rustic alternative to the conventional decorated wedding cake. Your wedding cake is the highlight of the most wonderful day of your life, and at Wedding Chiefs, we adore how our naked cakes form a stunning centrepiece to go with the love, drama, and beauty entwined in your special day.
Connect with us today to make your wedding a memorable one.
About Rustic Wedding Cake
The worldwide cake market's size, estimated at USD 42.94 billion in 2019, is expected to increase at a CAGR of 3.3% from 2020 to 2027. Over the next several years, one of the major driving forces will continue to be the enormous popularity of commemorating different kinds of important occasions and accomplishments through cake-cutting.
The cake is one of the celebration's most important and enduring aspects. Whether it's a wedding, baby shower, or birthday party, the cake's décor usually commands attention from everyone in the space.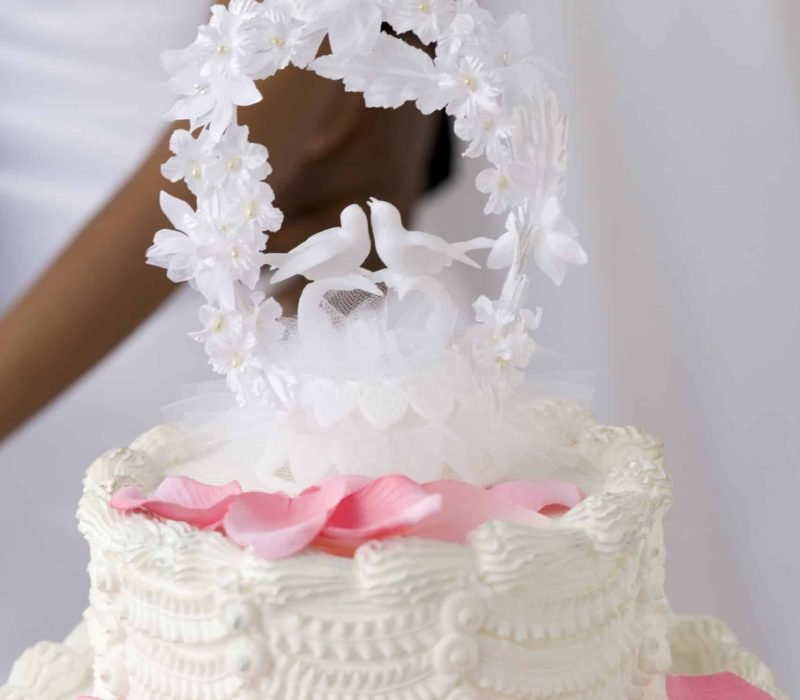 What makes a cake with little to no outside icing layer preferable to large white wedding cakes?
Rustic wedding cakes are, by definition, traditional cakes with a rural flair that is presented with little to no frosting on the sides. The rich icing you would generally find on a cake's exterior has been purposefully left off in the cake decorating. Instead, much filling is piled between the cake layers to enhance moisture and flavour.
The decor is frequently eye-catching, eccentric, and bohemian, with a set tablescape that mostly includes a rustic wood cake stand, imaginative confections, natural greenery, edible blossoms, ganache drips, fresh strawberries, and many more farmhouse aesthetics.
Naked Wedding Cake Decorated With Flowers
A wedding cake with no frosting outside is a naked cake. These cakes' wetness is either provided by the icing sandwiched between their cake layers or by a special, sweetened batter poured on top of the cake just before serving.
These cakes are suitable for usage as rustic wedding cakes since they mimic the simplicity found in country living. The additional flower toppers give the concept an additional touch of nature. It results in a cake that exudes a cosy feeling.
The rustic wedding motif places a strong emphasis on simplicity. The colour white is a great choice to express that characteristic.
Buttercream is a perfect and delectable ingredient to achieve the rustic look you are going for. Any wedding cake can appear so gorgeous that you wouldn't want to eat it with just one layer of buttercream. Your cake will be wonderful if you garnish it with lavender.
Any wedding accessory made with lavender has a charmingly rustic appearance. Not only that, but it also emits a soothing perfume that will make your cake even more alluring.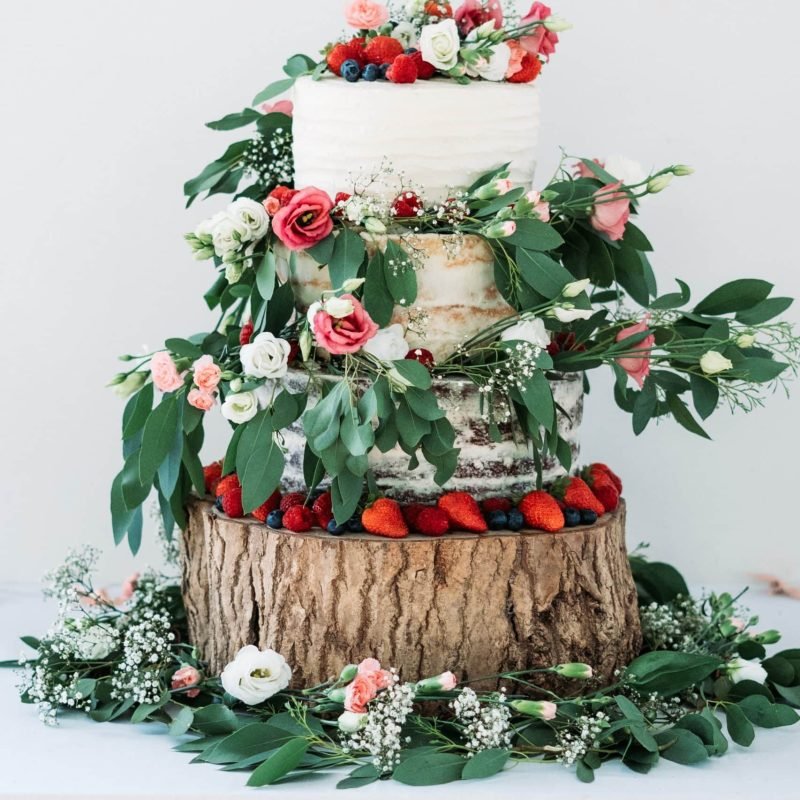 White Wedding Cakes With Tiers And Acorn Decorations
The closest thing we have to a traditional wedding cake is tier cakes. These are seen as a must by some for weddings. But how can you match the rustic wedding concept to these cakes?
Garnishing is the solution. You can transform numerous everyday objects into wonderful rustic garnishes for the wedding's goods. Acorns are the best illustrations of this.
Acorns are the ideal shape and appearance for your tiered wedding cake and theme. You can candy them to be an edible component of the cake. Additionally, you can have them painted with metallic food colouring to give a striking contrast to your white cake.
Cake Made Of Red Velvet, Thinly Frosted, And Garnished With Berries
Red velvet cake is the perfect choice if you want to create a dessert that looks like wood. Any light-coloured icing looks good with dark bread because of its colour. A thin coating of your preferred icing will give the cake the appearance of an old tree trunk.
As a result, the cake for the event turns out to be delicious and gorgeous. Berry garnishes are another option for the cake. It gives it an even more organic appearance, which makes it ideal for straightforward wedding cakes at rustic weddings.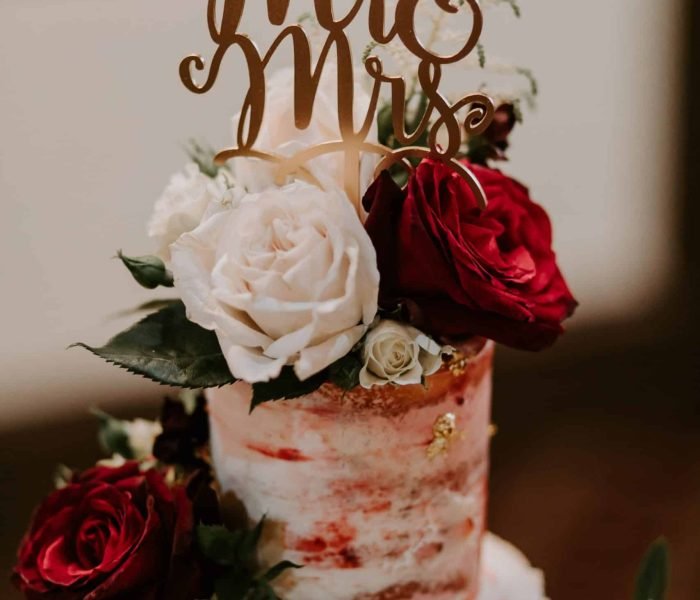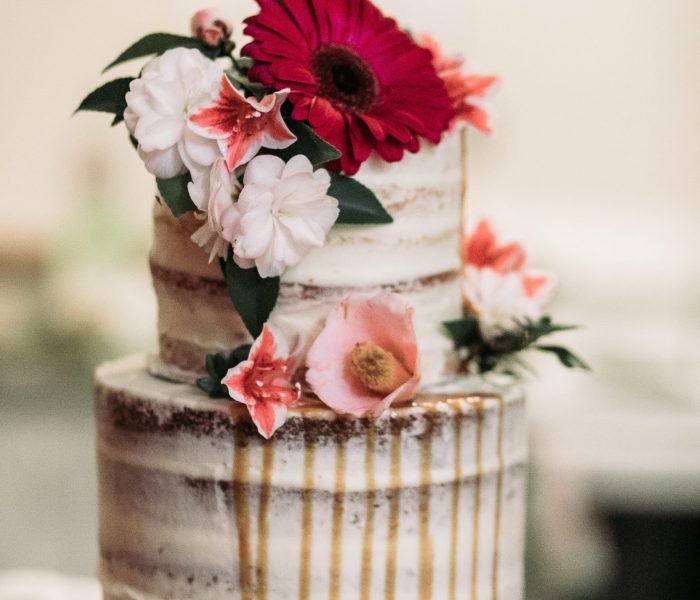 A Classic Chocolate Cake Drizzled With Caramel
This cake is what you want if you want a rustic wedding cake that is straightforward yet elegant.
A naked chocolate cake is a wonderful way to incorporate the rustic theme's simplicity. It also adds flavour, which gives you confidence when people eat your cake. However, a naked chocolate cake is insufficient to give it a rustic appearance.
You could sprinkle some caramel over it. It will give it a new flavour and the appearance of dried tree sap.
Each rustic wedding cake prepared by Wedding Chiefs is customised to your tastes and requirements.
We are experts in custom wedding cakes of all varieties, including tiered cakes, patisserie cakes, chocolate wedding cakes, novelty cakes, tiny cakes and cupcakes, cookie favours, and unique dessert tables.
We are recognised as a top wedding cake designer in London because of our attention to delectableness, professionalism, and innovation. The perfect centrepiece for the perfect wedding day celebrations, our naked and semi-naked cakes check all the right boxes.
Connect with us today.
Naked and semi-naked wedding cakes must be ordered, baked, and delivered according to a certain schedule because the thick icing keeps a wedding cake fresh.
Our rustic wedding cakes are baked the day before the wedding to ensure you receive a wedding cake that is delicious and fresh. You need not worry because we will ensure that your cake is as good and fresh as possible on your special day.
A naked cake is an ideal option if you're searching for a wedding cake to go with a rustic and vintage theme. Select decorations to go with the wedding bouquet, the table settings, or just to dress up with lovely berries and fruits.
The ideal middle ground between naked and conventionally iced wedding cakes is semi-naked cakes. A semi-naked cake has frosting scraped thinly over the top and around the edges of the cake layers. This approach gives the rustic appearance of a completely naked cake a more modern feel while producing an intriguing texture and looking fashionable.
A naked cake has a striking air of elegance about it. Not everyone likes wedding cakes that are traditionally iced. Although traditional fruit cakes with thick, stiff frosting can appear gorgeous, many guests avoid them due to their excessive sugar content.
On the other hand, unfrosted wedding cakes are surprisingly popular and a welcome departure from the norm. We consider naked and partially naked cakes to be a pleasant substitute. They are often more popular for eating and not just because they look nice.