An Ultimate Guide To Organise An Elegant Chinese Wedding
Hire The Best Chinese Wedding Planning Team In Town And Enjoy A Culturally Rich And Dream-Like Experience With Us
Chinese weddings have a long and rich history that has evolved over the centuries. The traditional Chinese wedding was a ceremonious event that involved many rituals and customs, some of which have been passed down for thousands of years.
In ancient China, weddings were planned by the parents of the bride and groom, and the event was seen as a way to strengthen relationships between families.
The wedding ceremony would typically be held at the home of the bride's family and involved several rituals and traditions, including the exchange of betrothal gifts, the placement of red silk cloth on the bed, and the serving of tea to the parents of the couple.
As China modernised, many traditional customs and rituals were modified or adapted to fit the changing times. Today, Chinese weddings often incorporate traditional and modern elements and are celebrated with grand receptions and lavish banquet dinners.
Despite these changes, many of the core customs and traditions of the Chinese wedding ceremony have remained largely unchanged. They are still an important part of the celebration for many couples.
Younger couples are willing to spend up to 91.2% of their money on a wedding, according to a recent poll.
Wedding Chiefs understand the challenges and traditions associated with organising a Chinese wedding. We emphasise guest hospitality because we recognise how important it is for families. It takes a lot of thought and careful planning to make your wedding a memorable experience for you and your guests. We'll take care of them immediately and make them feel at home.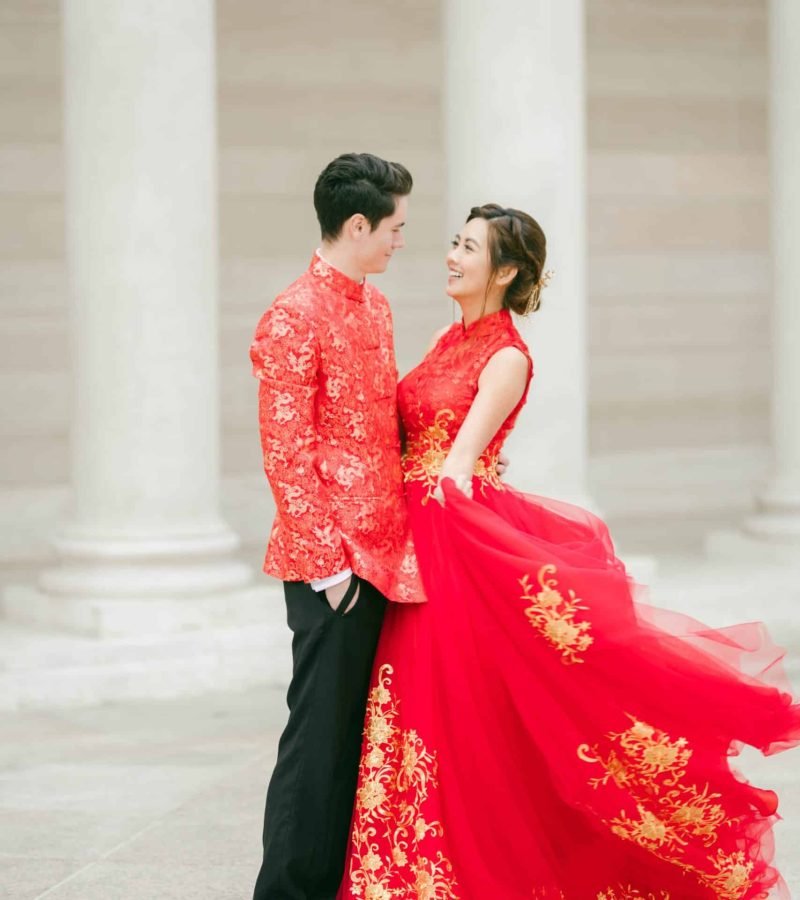 Besides negotiating with your selected vendors and managing their contracts, we will also handle the administrative work of booking DJs, professional photographers, videographers, hair and makeup artists, and Chinese caterers.
Having confirmed the major vendors and received their deposits, we will meticulously plan all events for you. From the mandap to the table numbers, nothing will be left to chance. By designing a simplified, tense experience, we will consider everything.
To get started, reach us here.
Plan And Decorate Your Chinese Wedding With Our Services
We know that cultural traditions should be handled carefully and expertly, no matter how simple or lavish the wedding may be. We know that Chinese weddings can be simple or extravagant as long as a talented staff is on hand who is familiar with all aspects of Chinese culture and wedding customs.
We offer Chinese hire, Chinese decor, wedding stages, centrepieces, and more for the entire Chinese wedding experience, including engagement.
It is important to consider your venue's style, decor theme, layout, and any stationery, if applicable, when choosing centrepieces for your Chinese wedding celebration.
In addition to large-scale fresh floral arrangements in vases or urns, you can use circular flower arches and cherry blossom trees as centrepieces. To name a few of our options for unassuming centrepieces, we offer candlestick clusters, floral arrangements in glass bottles, crystal candelabras, floral rings, and storm lanterns.
You can find centrepieces to fit any theme, whether romantic, rustic, modern, traditional, whimsical, or majestic!
The Chinese wedding stage sets the stage for the happy couple and serves as a vital point of interest for visitors. The stages are typically used in engagement and celebration events.
In our collection, we offer a wide variety of elegant traditional, contemporary, and one-of-a-kind Chinese wedding stages.
In collaboration with your office and the space available, we provide excellent bespoke solutions so that your function can be managed without being distant.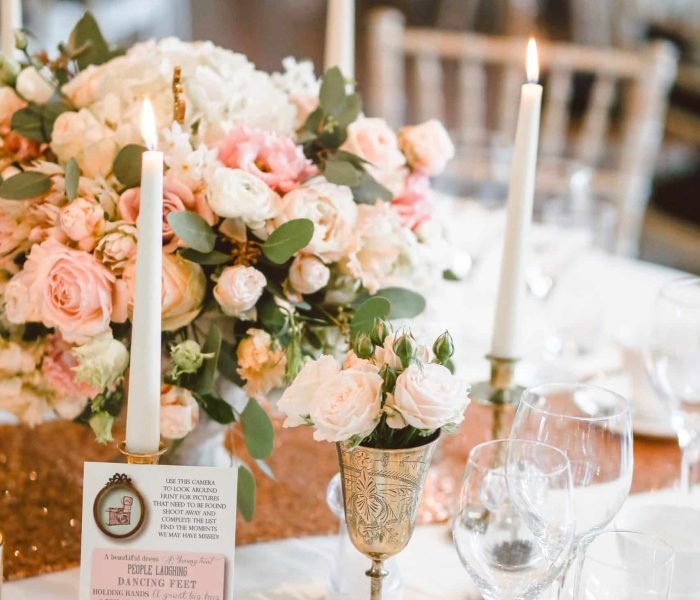 During Chinese wedding events, the happy couple is always seated in front of a wedding backdrop that allows them to display their individuality and yours.
Curtains and drapes are traditional choices for a backdrop, but florals are now more popular. It can be as elaborate, enjoyable, and careless as you choose. Many backdrops are available, including silk and satin, fitted drapery, balloon and floral walls, LED screens, live and green walls, neon, and acrylic signage, among others.
Our amazing decor expertise will ensure your backdrop stands out and creates the mood you want.
Our expertise lies in designing and constructing custom and easily accessible mandaps, which are crucial to a Chinese wedding.
We consider your theme and wardrobe when building the Chinese concept for your wedding mandap to ensure that it complements all ceremony elements and leaves your guests speechless.
It is our favourite setup since it provides a blank canvas on which to paint. Naturally, we can find a marquee in any size or shape for you and provide matching (or even unique) tables and chairs.
With our unique service, we can guarantee that your Chinese wedding decor reflects your vision and overall decor theme, and the venue captures your dream Chinese wedding experience. We suggest meeting with one of our specialists to review your preferred themes, colours, and budget.
Get In touch With Us Today.
We at Wedding Chiefs are experienced in planning multi-day weddings and understand that Chinese weddings often last for several days.
They want the ceremony to blend Chinese customs and western elements, which is why they choose us to organise and deliver a large, custom Chinese wedding.
In these circumstances, our Chinese wedding planners promise the highest privacy and confidentiality. They will take all necessary steps to make sure that your ideal wedding is carried out just as you had envisioned. We promise to provide creativity, flair, and thorough attention to every minute detail of every Chinese wedding we plan.
Don't hesitate to contact us.
Spending some money is acceptable since getting married is a significant event. Analysis of the China Wedding Industry Development Report shows that couples spend 76,141 yuan ($12,000) on average for each wedding in China.
The groom's side is expected to foot the bill in traditional Chinese weddings. The bride's family is expected to pay in the States, though.
On the wedding day, it is customary for the bride to wear a red garment called a qipao and a crimson veil to hide her face. Red represents joy, fortune, and wealth in Chinese culture. Today's brides are expected to wear a white bridal gown for the ceremony and a third ball gown for the reception.