The Best Way To Save Your Wedding Cost And Time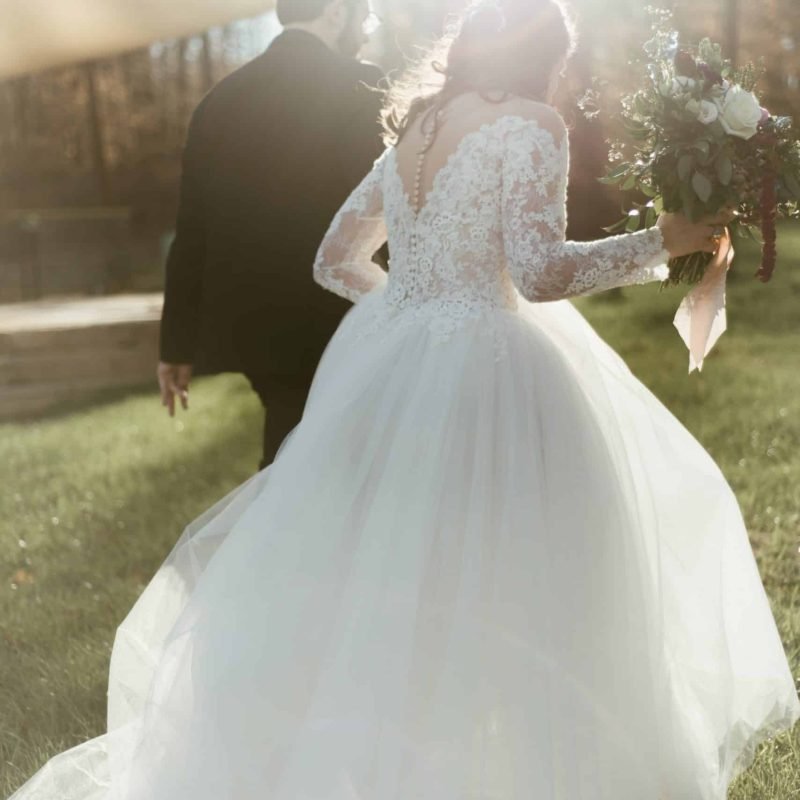 Organise Your Schedule And Ensure Better Collaboration With Our Professional Online Wedding Planning
The most significant day in an individual's life is their wedding day. Whether it is your wedding or another person's, you must meticulously plan every final detail while bearing in mind the immense importance of the day. The wedding day must be flawlessly orchestrated and executed without any interruptions to create an indelible impact on the minds of all involved. This is where the concept of Online Wedding Planning can prove invaluable, helping streamline the process and ensuring a seamless and unforgettable experience.
Things will get messed up if you don't plan the day well. Seeing faults at the beginning might be challenging if you lack the necessary competence, which is why people seek professional wedding planners.
The increasing demand for wedding planners is evident from the fact that during the projection period of 2021–2030, the global wedding planning market size is anticipated to expand at a CAGR of 6.0% and is anticipated to grow even after that.
The new trend in Online Wedding Planning and the best course of action is to seek the expert assistance of an online wedding planner to avoid any errors and complete all the responsibilities correctly. You can obtain information on websites offering excellent wedding planning services, allowing you to manage your wedding-related activities easily.
With years of experience in Online Wedding Planning, we've worked on anything from marquees at home to prominent castles and country barns to London subway tunnels and everything in between. Along the road, we've encountered some of the most incredible, innovative, and skilled vendors—a wide range of specialists who can accommodate a range of couples' tastes and budgets.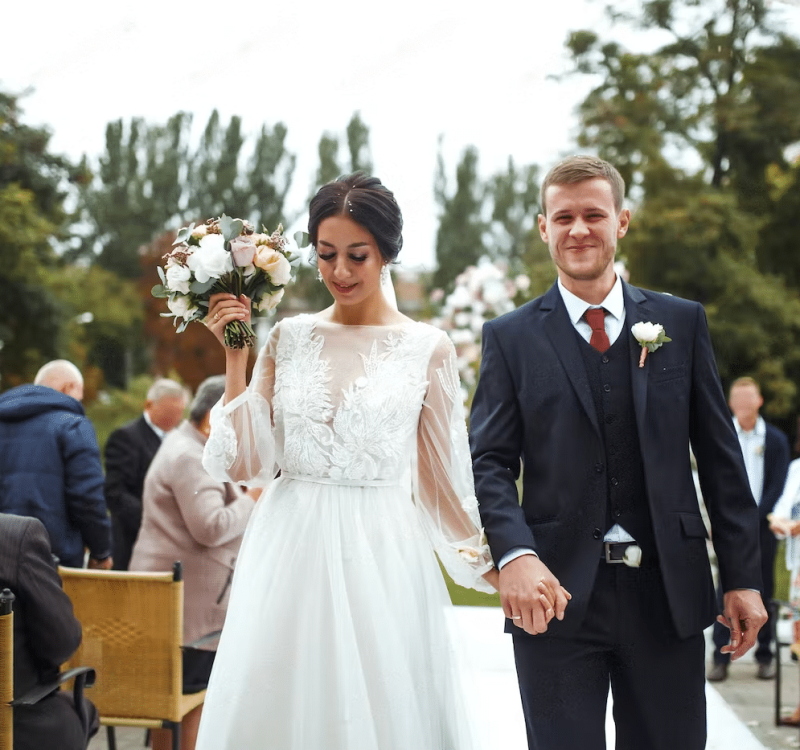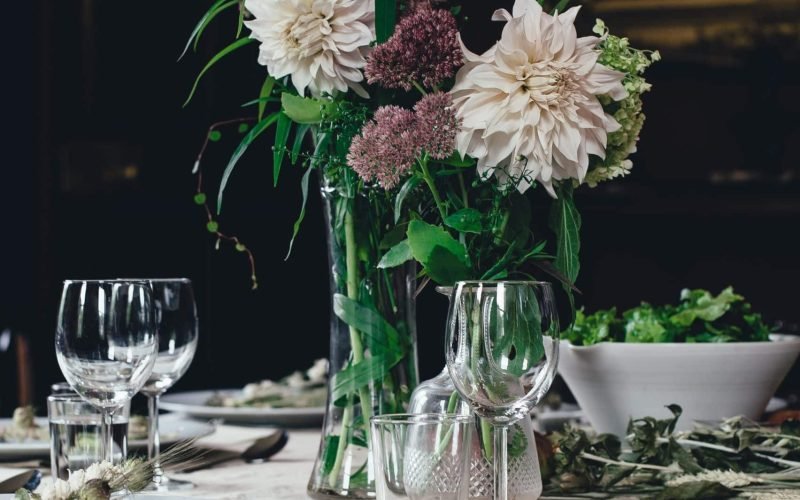 Wedding Chiefs have prepared everything from elegant to casual, traditional to fusion, and small and private to huge multi-cultural celebrations.
We understand the significance of taking the time to acquaint ourselves with clients and grasp their objectives. That's precisely why we initiated our online wedding planning service. Allow us to carry out the initial investigation, obtain quotations, and create a concise list of exceptional vendors capable of realising your envisioned wedding.
Get in touch with us to learn more about our services.
Benefits Of Online Wedding Planning
A few years ago, many people thought doing a lot of their wedding preparation online was tacky or untraditional, but things have changed significantly since then. Moving your wedding planning process online has never been more practical or cost-effective, thanks to the recent proliferation of wedding-focused apps, websites, and resources.
Here are some advantages of conducting your wedding planning online.
It Costs Less Than A Conventional Wedding Planner
The proverb "save the work" is one we've all heard, but many people still gamble with their efforts. When you engage in online wedding planning, you won't ever have to be concerned about losing a document you've been working on for months or leaving your wedding book behind.
You Can Connect With The Top Suppliers
It is difficult to identify providers on your own if you don't have a wedding coordinator. One may have additional fees, whereas the other may be booked or too far away. You can quickly identify the best local vendors and start the negotiation process from your computer using online features like vendor search.
Everything Is Visual In Your Mind
One of the most difficult aspects of wedding preparation is visualising how everything will come together. Occasionally, mood boards simply fall short.
Additionally, a huge posterboard is useful for things like seating charts, but where will you put it?
An online wedding planner can save your information and aesthetic preferences in one location.
A wonderful place to have all your information gathered if you don't have access to a wedding planner is an online wedding planning tool. Due to the internet wedding planner's prior preparation, you don't need to worry about a million minor details. In addition to the checklist, the online planner likely includes other tools for you.
You can maintain important documents like speeches and toasts on your Online Wedding Planning and have all your wording, menu items, and cards in one location. It is an excellent approach to solicit opinions from potential participants (but preferably not the soon-to-be newlyweds!).
It Helps You Save A Tonne Of Time
The biggest benefit of using an online wedding planner is the time it will save you. It takes a lot of work to plan a wedding, from meeting in person to ensuring everything is organised. Your wedding is guaranteed the best day of your life, thanks to a pre-defined checklist and reminders.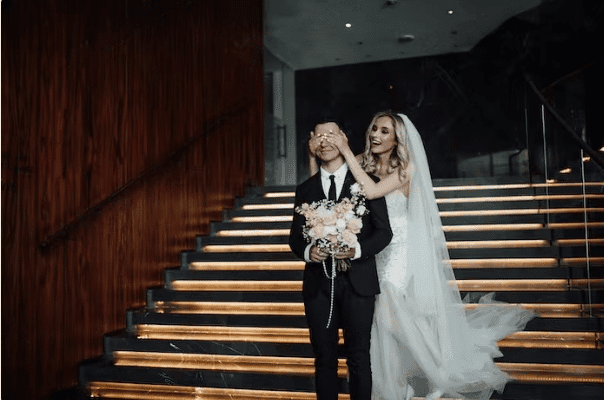 As wedding planners, Wedding Chiefs aim to eliminate the overwhelming feeling of not knowing where to begin or which vendors to turn to. However, we understand that some couples do not have the budget for a full-time wedding planner, which is why this online wedding service works.
Why not shake things up?
Whether you are exchanging vows in a traditional or non-traditional way or are getting married indoors or outdoors, why not organise your unique celebration with modern-day planning?
Additionally, you will receive a tonne of pointers and advice that will enable you to steer clear of blunders that will stress and worry you closer to the event. We will also provide you with your customised action plan—not one of those general time frames, but an actual plan created especially for you.
So, it's a little bit like hiring a wedding planner and a little bit like doing it yourself. Our virtual planning solution is a cutting-edge method of getting access to our knowledge. It will completely change your wedding planning process and is economical and personalised.
Get in touch with us today.
Sure, it is! A virtual wedding planner is increasingly accepted and a useful component of the wedding planning process. However, engaging a traditional wedding planner has traditionally been considered a luxury rather than a necessity, given today's busy couples and their stressful lives.
Think of a virtual wedding planner as having a professional in the family; they are always there for advice, recommendations, and advice based on years of expertise. The fact that you are aware of our prices in advance is an extra benefit of using us as your virtual wedding advisers. There won't be any unexpected costs because it doesn't depend on your overall wedding budget.
We are aware that this is your initial query. Budgets are crucial. To better understand our services to relieve stress, we encourage you to connect with us to arrange a one-on-one meeting.
Budgeting is the first and one of the most challenging steps. You'll need to know who is paying for what and whether your parents are giving you a small cash boost. It can also be difficult to keep track of all the financial aspects of your wedding, especially if you aren't very skilled in numbers.