Get The Perfect Chinese Wedding Decorations From Us Today
Highlight Your Big Day Perfectly With Our Gorgeous Chinese Wedding Decorations
Chinese wedding decorations typically include red and gold colours, as these are considered lucky in Chinese culture. Red is associated with good fortune, joy, and happiness, while gold represents wealth and prosperity.
These colours are often incorporated into the wedding decor through red lanterns, red wedding envelopes, and gold ornaments.
Other traditional Chinese wedding decorations include flowers, such as peonies and chrysanthemums, and symbols of luck and prosperity, such as double happiness symbols and dragons. These decorations create a festive and encouraging atmosphere for the wedding ceremony and reception.
Chinese consumers make up over 22% of the stunning $9 billion wedding market in the UK, making up only 2.3% of the country's total population.
The celebration of love, affection, and marriage in China is honoured. Today, the wedding concept has entirely altered, and new concepts are accepted daily. Grandpas, uncles, and other seasoned family members no longer handle or plan weddings.
From the earliest to the last day of your celebrations, skilled professionals can handle all the details. Since there are more wedding planners now, a wedding is a whole package with everything organised and planned.
At Wedding Chiefs, we strive for excellence in design, service, and execution. Our custom-tailored planning service creates impeccable decor by combining meticulous attention to detail with artistic elegance.
To design with you, service you, and earnestly ensure your happiness throughout the process, our team of professionals is available at your disposal.
To find out more about our services, get in touch with us.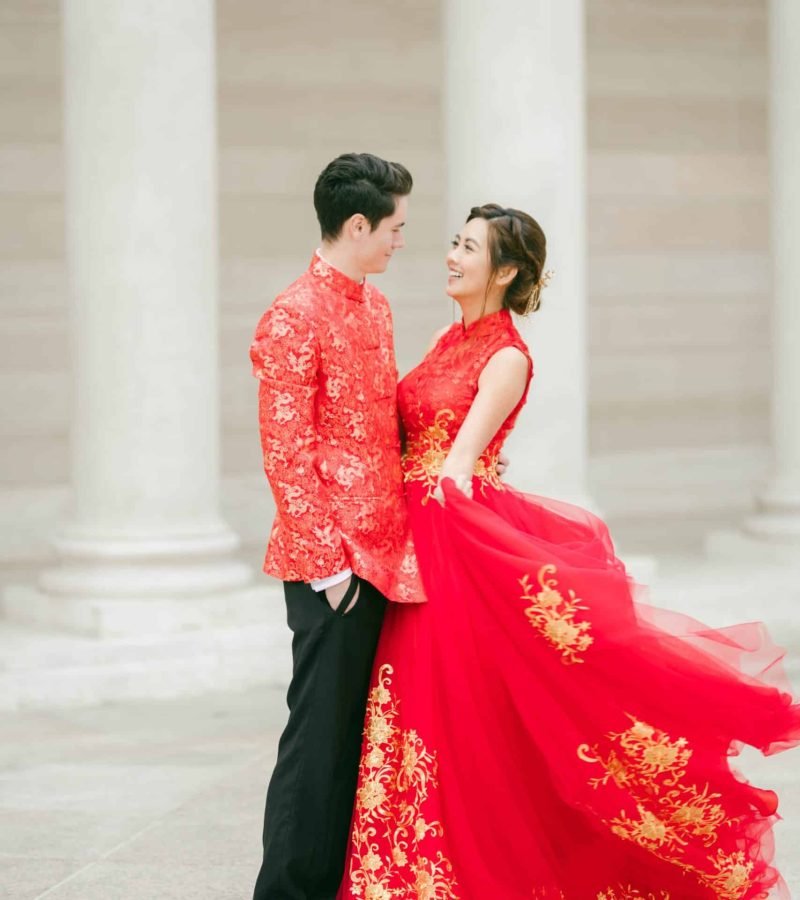 You Can Enhance Your Decor with Chinese Wedding Decorations
Our selection of designs accommodates a wide variety of events and themes. Since no two events are alike, our in-house design team can assist you with creating a set of your choice, either by modifying our existing designs or creating something completely new.
A Guide To Engagements And Weddings
To ensure clients get the attention they deserve on their big day, we design breathtakingly gorgeous wedding stages that become one of the venue's main attractions.
You can customise your stage with our selection of stages, backdrops, top tables, chairs, sofas, chaises, and other accessories.
Asian or Chinese weddings are incomplete without house lights. For most Asians, a wedding is incomplete without traditional lighting decorations. Various lighting decorations are available from us, including garden lights, up lighters, par cans, industrial lights, LED and incandescent drapes, fairy lights, rope lights, and laser lights.
Every year, we serve hundreds of clients and are confident that our vast selection of wedding lights will enhance any event.
A marquee adds a sense of carefree elegance to your event. Naturally, we can help you choose the right marquee and furnish it with the appropriate (or even custom) furniture. You only need the right décor, and a marquee allows you to paint on a blank canvas.
It is a great opportunity to showcase your individuality as well as the individuality of your significant other. Gold and white are the traditional colours for an Asian reception stage, but blush pink is becoming more popular.
Whether you want candles, fresh flowers, lanterns, opulent thrones, hanging chandeliers, artistic lighting, or unique flooring, we can design your ideal wedding stage.
Why You Should Hire A Wedding Planner
To plan a wedding, one must devote much time and effort – something that most brides and grooms may not have. With all of our work commitments, it can be difficult to plan your wedding. So why should you hire a wedding planner to handle it for you? They take the stress out of the process.
It doesn't matter what your budget is or which vendors you choose. The most convenient way to make these decisions is to hire a wedding planner. The planner will take care of everything for you, from finding vendors to choosing locations and menus.
In addition to these benefits, hiring a wedding planner could be one of the best decisions in your life: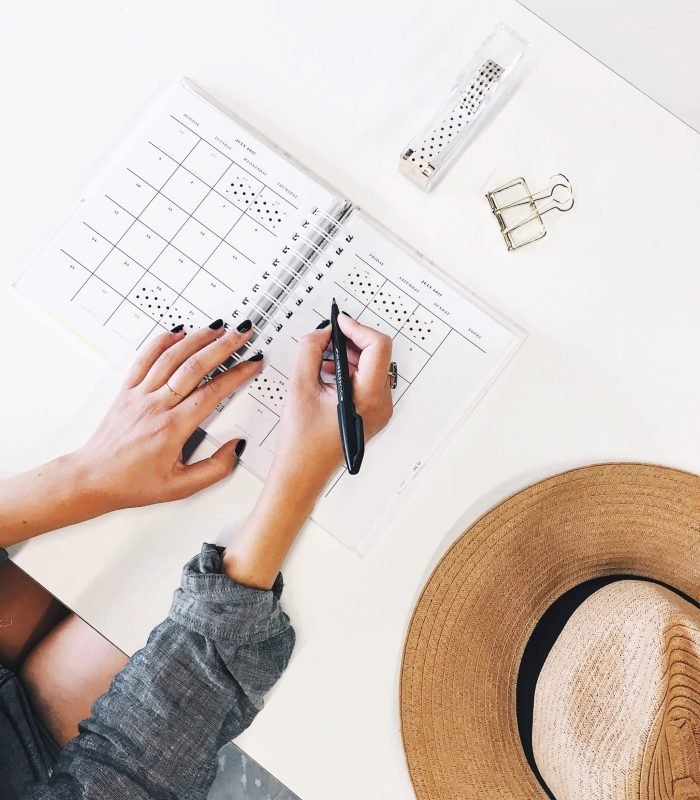 Budgeting Is Easy With It
Organising a wedding on your own can cause you to spend too much on one aspect and too little on another. However, a professional wedding planner ensures that everything runs smoothly.
Getting the services of a wedding planner may be a good investment if your budget is tight or your wedding has a specific budget. Since wedding planners sometimes have unique ideas that can save you additional money.
No matter how many Pinterest posts you see every day, wedding planners have a sense of mastery and inventiveness in their work that cannot be matched. They perform all duties flawlessly, from planning the stage to placing the flowers.
You won't need to worry about anything because wedding planners develop original and novel ideas to replace the concepts you plagiarised from Pinterest posts.
In addition to simplifying your workload, wedding planners are responsible for your budget. The main aim of wedding planners is to ease the burden of the bride and groom. The better they understand what your wedding budget is. This way, everything will be done according to your budget, so you won't have to worry about the wedding bills. A wedding planner, like a financial banker, only works for you during the planning process.
It is useful to hire a wedding planner if you want to lighten your workload on your wedding day so you can enjoy it to the fullest. A wedding planner assists with vendor consultations, decorating, menu management, and appointments.
Your menu is one of the most important elements of your wedding. You don't want your guests starving. You will be able to enjoy your wedding festivities more if you hire a wedding coordinator.
To ensure that your wedding is hassle-free and as convenient as possible, select the top wedding planner in your area. They will consult with vendors and make smarter decisions about the menu.
Partner With Us For Your Perfect Day
You can concentrate on having a good time and acting as a kind host to your guests while our staff at Wedding Chiefs oversees and manages the entire event from start to finish. We create the ambience for any place, whether a hotel, a stately home, or a marquee.
We oversee all the services required to make your event successful using a very "hands-on" approach. If you are sourcing extra services, we will keep in touch with you and your subcontractors to ensure nothing is forgotten.
We are happy to manage all or just some aspects of your event while you keep control and make use of our event planning and management know-how.
To find out more, call us right away.
In Chinese tradition, the bride wears a red dress called a qipao on the wedding day and covers her face with a red veil. Today, modern weddings call for the bride to wear a white bridal gown, followed by a third ballgown throughout the evening. Red symbolises happiness, prosperity, and good luck in Chinese culture.
As a result, Chinese wedding decorations are generally red, as well as the bride's dress. Gold is also commonly used, as it symbolises wealth and fortune. White, on the other hand, has long been associated with funerals and should not be used much. Dark colours, such as black, grey, and dark blue, should also be avoided.
The Chuangmen, also known as games, originally intended to test the groom's capacity to care for the bride and determine whether he was worthy enough in the eyes of her family. It will undoubtedly be the highlight for many visitors who attend a traditional Chinese wedding.