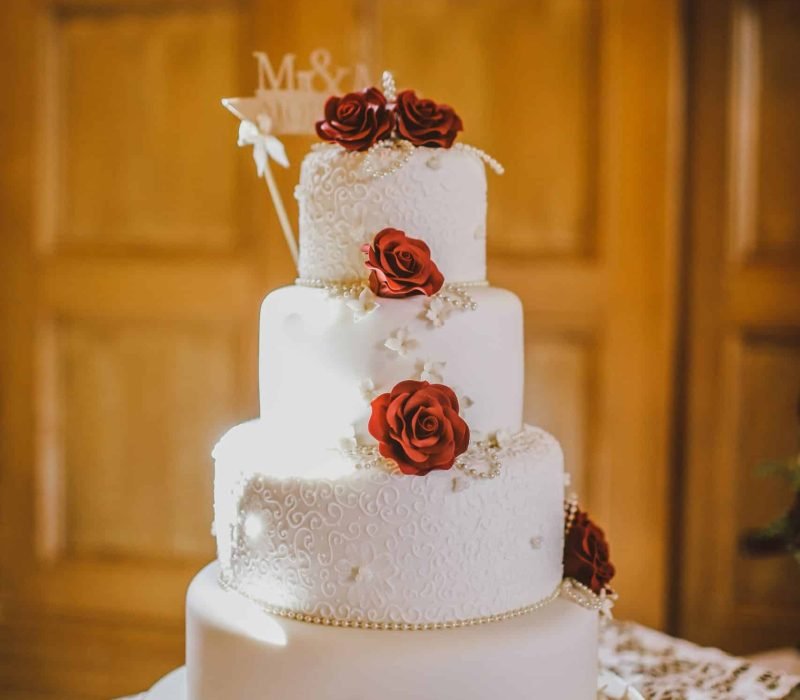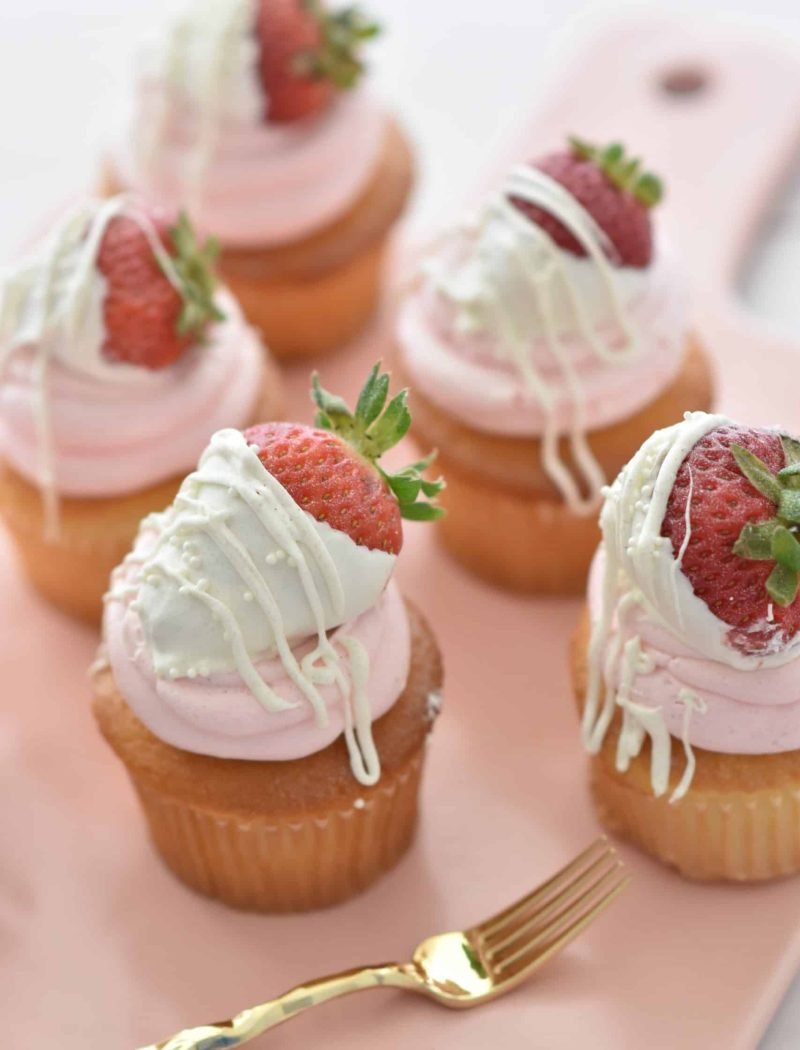 Wow Your Guests Taste Buds When You Buy Our Delicious Wedding Cupcakes
Cupcakes are small, individual-sized cakes baked in a cup-shaped mould. They are often frosted and decorated in various ways and are a popular treat for weddings, birthdays, parties, and other special occasions. Wedding cupcakes are also becoming increasingly trendy, offering a delightful and convenient alternative to traditional wedding cakes.
The history of Wedding cakes is somewhat unclear, but it is believed that they originated in the United States in the early 19th century. At that time, cakes were made using a pound of butter, sugar, eggs, and flour, which made producing them quite expensive.
Wedding cupcakes were created as a more economical alternative, as they were made in smaller quantities using a cup of butter, sugar, eggs, and flour.
Over time, cupcakes have become popular around the world. They have been adapted in various ways, including creating new flavours and using different types of frosting and decorations. Today, they are enjoyed by people of all ages and are often baked at home or purchased from bakeries and other speciality shops.
Wedding Chiefs' incredible cupcakes are one-of-a-kind and include choices from various readily available artisan bakers. They look as good as they taste. It makes no difference if you want to make your wedding memorable or the perfect addition to any party or celebration. We will satisfied.
We don't overcharge and offer a highly customised Wedding Cupcakes service to ensure your wedding or event is the talk of the town. We have created and delivered stunning Wedding Cupcakes wedding cakes over the years. We know which cupcakes are the best and how to present them.
Contact us if you want to spice up your special day.
Significance Of Wedding Cupcakes
Cupcake wedding cakes, also known as pull-apart cakes or Wedding Cupcakes, cupcake towers, are a popular alternative to traditional wedding cakes. They consist of many small cupcakes arranged in the shape of a traditional cake and are often decorated to match the theme and colours of the wedding.
One of the main benefits of Wedding Cupcakes, a cupcake wedding cake, is that it allows guests to choose their flavours and toppings, which can be a fun and interactive element at the reception.
Cupcake wedding cakes also tend to be more budget-friendly than traditional ones, as they are usually less expensive to produce and can serve a larger number of guests.
Another advantage of a cupcake wedding cake is that it can be easier to transport and set up than a traditional cake. Because the cupcakes are individual servings, they can be arranged on a tiered stand or served on a platter, eliminating the need for cutting and serving.
Overall, a cupcake wedding cake can be a practical and creative alternative to a traditional wedding cake and add a unique touch to the reception.
Why Choose Wedding Cupcakes?
There are several reasons why some couples might choose a cupcake wedding cake over a traditional cake:
Cost: Cupcake wedding cakes are less expensive than traditional ones, especially for larger weddings.
Variety

: With a cupcake wedding cake, guests can choose from a selection of flavours and toppings, which can be a fun and interactive element at the reception.

Ease of transport and setup

: Cupcake wedding cakes are easier to transport and set up than traditional cakes, as they are already portioned into individual servings.

Allergies and dietary restrictions

: Some guests may have allergies or restrictions preventing them from eating traditional wedding cakes. Cupcake wedding cakes allow these guests to choose a flavour that fits their needs.

Personal preference

: Some couples prefer the look and feel of a cupcake wedding cake to a traditional cake.
Overall, a cupcake wedding cake can be a useful and imaginative substitute for a traditional wedding cake and give the reception a special touch.
Take Your Wedding Decoration To Another Level
There are many ways to decorate a cupcake wedding cake to match your wedding theme. Some ideas include:
Choose cupcake flavours and toppings

that complement your wedding colours and theme. For example, you could use red velvet cupcakes with cream cheese frosting for a romantic theme or lemon cupcakes with a blueberry compote for a beach-themed wedding.

Use decorative cupcake liners and toppers that match your wedding colours and theme. For example, you could use gold foil liners and toppers for a glam theme or pastel liners and toppers for a springtime wedding.
Arrange the cupcakes in a pattern

or design that reflects your theme. For example, you could arrange them in a heart shape for a romantic theme or a geometric pattern for a modern wedding.

Use fresh flowers

or other natural elements as cupcake toppers. This can be a beautiful and affordable way to incorporate your wedding flowers into the cake design.

Add small details

, such as monograms or personalised flags, to the cupcakes to make them more special and unique.
The key is to be creative and have fun with the design process. With a little planning and attention to detail, you can create a cupcake wedding cake that perfectly reflects your theme and style.
Choose The Right Cake With Us
Our delectable craftsmanship highlights each wedding's theme, colour
scheme, and tone, making your once-in-a-lifetime occasion even more unique. Due to our thorough attention to detail, we have managed to maintain our position as one of the best wedding cake designers.
We use the best and freshest ingredients, including imported chocolate, seasonal fresh fruits, and other flavourings at Wedding Chiefs. We promise to go above and beyond to make your day extra special.
We enjoy working with couples to realise their creative goals, whether the event is grandiose or intimate. Each couple is given a piece of our renowned take-home cake to enjoy later because the next day is just as special. Nothing beats indulging in the authentic flavours of your wedding cake in a quiet, contemplative setting.
Call us right away.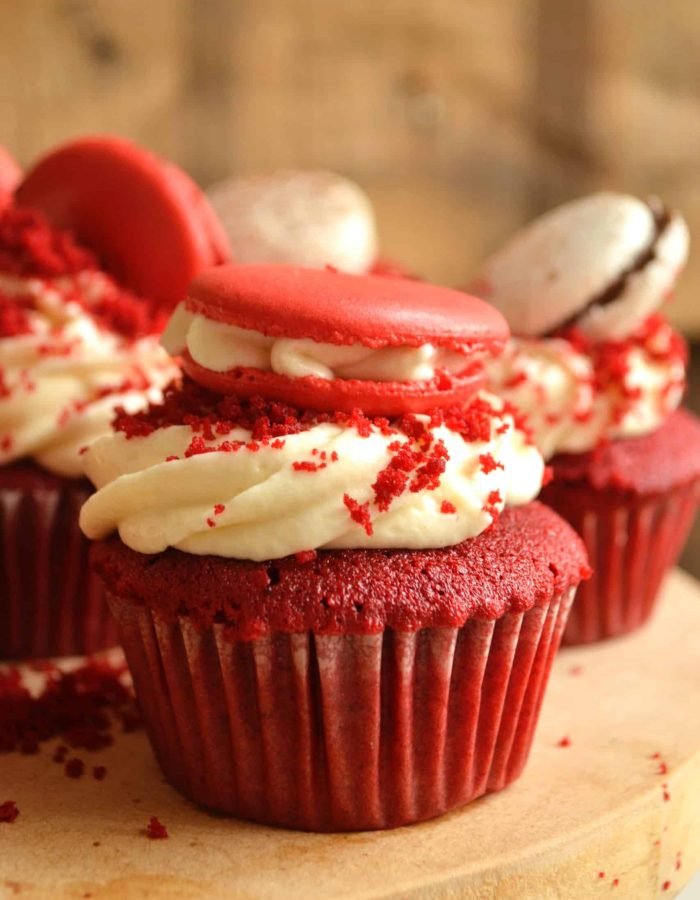 A wedding cake can be more expensive than cupcakes, pies, or doughnuts. You'll save on labour costs for your wedding dessert because these things don't take much decorating time. Still, the exact cost will vary depending on your bakery.
Consider serving cupcakes if some or all of your guests have food allergies that prevent them from sharing a traditional wedding cake. Wedding cupcakes can be planned, and the icing coded for nut-free, gluten-free, or to accommodate people who prefer various types of cake.
You should serve three small cupcakes or 1.5 standard-size cupcakes for each guest. You can scale down if your dessert bar includes options other than cupcakes for sweets. Just make sure you have enough desserts for at least 1.5 guests.