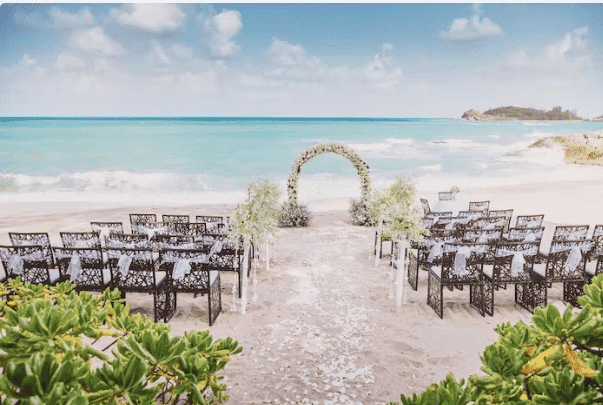 Dream wedding venues often contain natural beauty and stunning views. An outdoor ceremony can be a unique experience for guests. Some dream wedding venues are so large you can have a ceremony at one end and a reception at the other!
List of Outdoor Wedding Venues in the UK
When planning your wedding, you'll want to consider where you will have it. Different types of venues are available, each with unique advantages and disadvantages. Here's a look at some of the most popular wedding venues:
Trevenna, West Country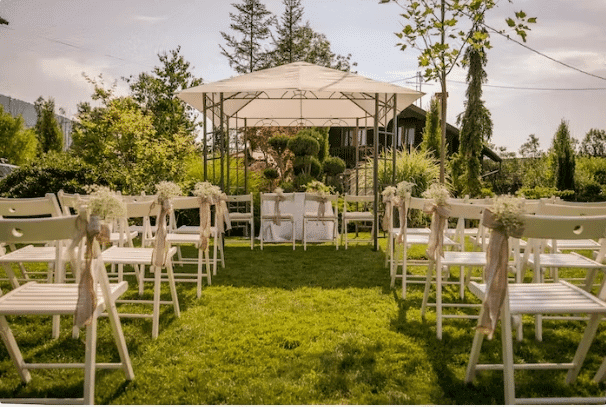 When looking for an outdoor wedding venue in the UK, few can compare to the stunning landscape of Trevenna. Trevenna is a picturesque wedding venue that boasts plenty of advantages for couples looking to get married outdoors in the West Country, UK. Trevenna is nestled in one of the most beautiful parts of Devon – with rolling countryside and quaint villages dotted around. Secondly, Trevenna offers an idyllic setting for an outdoor wedding ceremony, with stunning views of the surrounding countryside and crystal-clear waters at its doorstep. And finally, as one of Britain's newest and most up-and-coming wedding venues, Trevenna offers couples a unique and exciting experience that will be remembered long after their big day.
Braxted Park, Essex
Braxted Park is a stunning location for an outdoor wedding. The reason to choose Braxted Park as your wedding venue is the incredible view of the cityscape from the park's gardens. The beautiful venue and surroundings are perfect for a rustic wedding. It has plenty of space, so your guests will not feel cramped. Braxted Park is an excellent choice if you are looking for an outdoor wedding, as there is plenty of room to set up tents and marquees. Finally, the staff at Braxted Park are very friendly and helpful, so you will not have any problems during your wedding planning.
Manor By The Lake, Gloucestershire
In the heart of Gloucestershire, in a picturesque village by the lake, lies Manor By The Lake. What first catches the eye is the large expanse of water that surrounds the property on three sides- perfect for an outdoor wedding.
The grounds are also ideal for photos and receptions, with plenty of soft grass to accommodate dancing, long tables and chairs for dinner and a relaxed atmosphere. Plus, there's plenty of parking available- a huge advantage over many other venues in this beautiful part of England.
But what sets Manor By The Lake apart is its proximity to all Gloucestershire has to offer- including some of England's most famous attractions. With stunning architecture and picturesque villages just minutes away, guests can find all sorts of things to do while attending your wedding.
The Oak Tree of Peover, Cheshire
The Oak Tree of Peover is one of the best wedding venues for couples looking for an advantage in their search for the perfect wedding location.
First and foremost, The Oak Tree of Peover is nestled within a 5-acre park that offers many stunning views of the Cheshire countryside. Secondly, The Oak Tree is located just outside Peover's town, meaning there are no traffic delays or issues. It offers ample parking, which is essential for large weddings. Additionally, Peover boasts excellent surroundings – with acres of parkland and picturesque villages nearby, there's no downside to choosing this beautiful location as your wedding venue.
Mount Ephraim Gardens, Kent
Mount Ephraim Gardens offer a perfect backdrop for your wedding ceremony or reception. The gardens are located in Kent, England, and, as such, offer a unique advantage when compared to other UK wedding venues. First, the gardens are situated on a hill – providing an elevated view for guests. In addition, the gardens boast several stunning features that can be used for your wedding ceremony or reception. Moreover, the gardens are well-maintained and provide plenty of shade throughout the day. As a result, you can be sure that your wedding will be spectacular at Mount Ephraim Gardens!
Colshaw Hall, Cheshire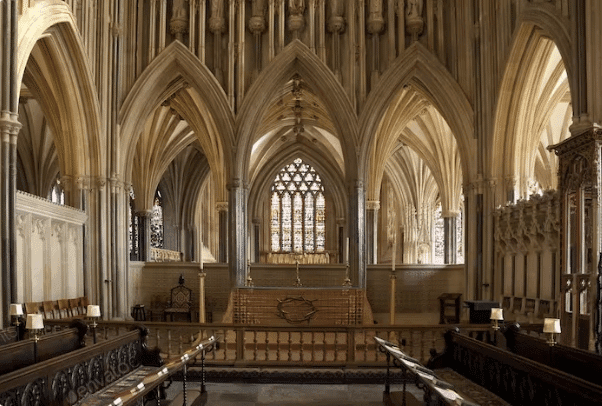 When planning an outdoor wedding, many couples opt to have their ceremony and reception at the same venue. There are advantages to holding your wedding at Colshaw Hall too. For a start, it's in a beautiful location in Cheshire- close to some stunning countryside and lakes. And secondly, using Colshaw Hall as your ceremony and reception spot means you can enjoy all of its benefits without compromising style or quality. Plus, with our brilliant team of event planners on hand, everything will run like clockwork – ensuring that your day is nothing but perfect!
Stanlake Park & Vineyard, Berkshire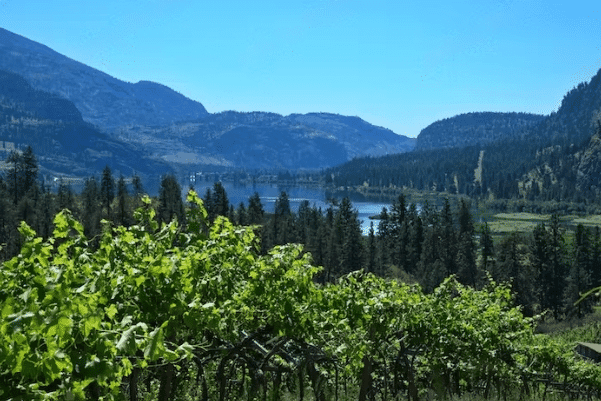 Stanlake Park & Vineyard is a perfect venue for weddings. It is a stunning location for an outdoor wedding and offers some great advantages, making it a very attractive option. Firstly, Stanlake Park & Vineyard is located in Berkshire – one of the most sought-after areas in the UK for weddings. Secondly, there are plenty of different options for decoration and styling at Stanlake Park & Vineyard, meaning you can create a unique and memorable wedding ceremony and reception. And lastly, the staff at Stanlake Park & Vineyard are extremely professional and capable of helping you to create an unforgettable event.
Lillibrooke Manor & Barns, Maidenhead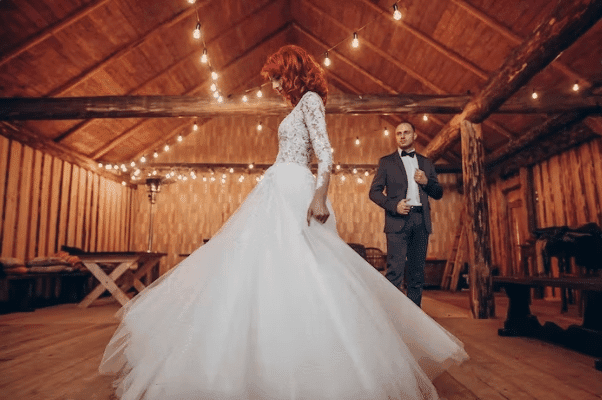 Lillibrooke Manor & Barns offers a beautiful outdoor space with many advantages that make it a great choice for weddings. First of all, the grounds are well-manicured, meaning there is no need for extensive landscaping or flower arrangements. Second, the location is excellent – easily accessible by car or public transport, yet tucked away in a quiet corner of Maidenhead. Finally, the barns provide plenty of space for guests to socialise and relax after dinner, making them the perfect setting for a cocktail party.
Conclusion
Outdoor wedding venues make for a beautiful and memorable event. They offer a unique experience that can't be found at a typical wedding hall and can be used in any climate.
Beautiful weather lets you enjoy your wedding without worrying about the heat or rain.
Choosing an outdoor wedding venue provides couples with the perfect setting for a timeless and festive occasion. From stunning gardens to picturesque parks, these venues offer opportunities to dream up stunning photo ops and unforgettable memories.
When choosing an outdoor wedding venue, it is important to consider the climate and location.
Many beautiful spots in the UK would be perfect for a summer or fall wedding, while other locations might be better suited for a winter wedding.
It is also important to consider the size of the venue, the amenities available, and how much you and your guests will enjoy being outdoors.
Was this article helpful? Let us know in the comments!
FAQs
What is the best month to have an outdoor wedding?
When planning your wedding, it's important to consider the weather. While there are many factors to consider, such as the time of year, location, and type of wedding, one of the most important is the month you choose.
Based on research, here are the best months for an outdoor wedding:
July: The weather is hot and sunny, making for perfect photos. There's also a chance of rain in the late evening hours, but overall it's a very festive month.
August: Another great month for an outdoor wedding because temperatures are generally milder than in July, and there is little humidity. However, August can be quite busy due to all the festivals around town.
September: September is usually autumnal, which means there will be beautiful colours in the trees and leaves.
How do you plan a simple outdoor wedding?
Planning a simple ceremony can be a great way to go if you're looking for an outdoor wedding that's both intimate and affordable. Here are some tips on how to plan a simple outdoor wedding:
Decide on the number of guests you would like to invite and start planning seating arrangements accordingly.
Choose the perfect location. A scenic spot like a park or garden can be ideal for an intimate ceremony, while larger areas like a beach or lawn can accommodate more guests.
Plan your decorations carefully. Simple bouquets and centrepieces are often the most elegant way to show your personality at your wedding.
Why Consider an Outdoor Wedding Venue?
When planning a wedding, many couples decide where to get married. Some couples opt for a traditional ceremony and reception indoors at a wedding chapel or hall. Other couples prefer an outdoor wedding with picturesque countryside or city skyline views. Many outdoor wedding venues provide easy access to stunning scenery for photographs and videos later on.
There are many reasons why couples might choose an outdoor wedding venue. It is considered an intimate wedding since guests are close to one another. They tend to be more affordable than indoor weddings. Some love the outdoors and want their wedding to reflect that!